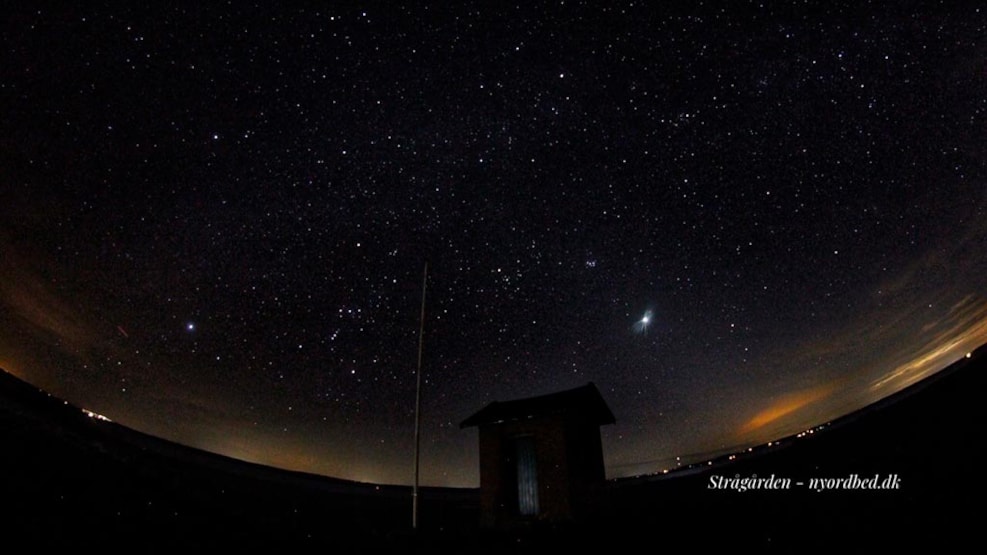 Strågården Nyord - Dark Sky guided tour on Nyord
You have certainly experienced a big star at a concert, a great show or other exciting events. At Strågården Nyord they have turned it all upside down - here you are the center of the univers.
If you book a guided Dark sky tour with their certified DarkSky guide, you can see over 2 million stars.
Nyord's special location, far from the big cities, means that light pollution is almost non-existent - it is dark, as in really dark. There they have a unique view of millions of stars in the galaxy, the Milky Way and other galaxies.
Of course it always depend on the weather and the season, but on a clear autumn or winter evening / night you can see a beautiful sky filled with stars. Even though you have to stay awake longer (until the sunlight disappears and the stars comes out) the summer can also be fantastic.
You can learn more about the beautiful night sky with the many celestial phenomena that vary from season to season. For example, the Dark Sky guide give you information about:
What the Dark Sky Park & ​​Community certification means
The 7 planets in our solar system besides Earth
The best known and visible constellations
What the stars meant for the pilots at Nyord
And if the weather should, it will still be an exciting evening with great pictures and an interesting little lecture about starts and planets
If you think it could be exciting to experience, write to them or call +45 25778216 so they can find a solution that is just right for you.
You can read more about Dark sky and the prices at Darkskynyord.dk.