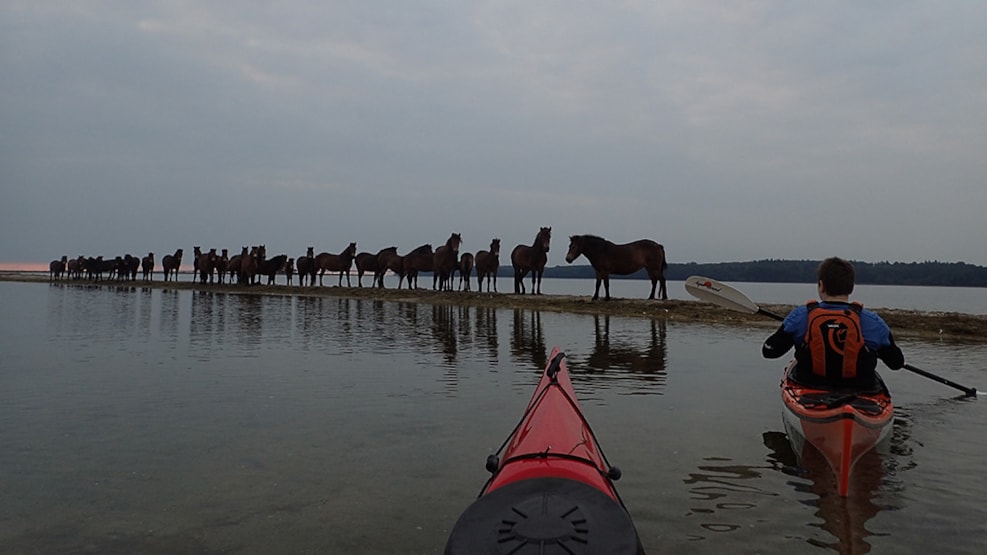 Stop op i Bøgestrømmen
Bøgestrømmen is a place where you can experience the wild element of Faxe bay, or the windy and rocking Baltic Sea. After that you enter the lakes, where you have to keep an eye on both the diet and the bends to avoid landing. It is the place where you get to test your sailing skills, and where for centuries thousands of ships have come to the ground.
You have Zealand on one side and Møn on the other, and here you can experience uninhabited islands, islets with sea eagles and seals. On the two islands, Tærø and Lilleø, there are wild horses, which you can be lucky to see walking over the low water. In addition, you are also able to see from one bridge to the other.
If the boat does not protrude too deep, then a visit to some of the small ports such as Sandvig, Kindvig, Stavreby or Balle beach can be a pleasant break. Here you can get close to the local sailors and fishermen, or you can throw anchor in the sleeping corner which is a small anchorage between the soldiers (The Red and Green buoys) and Jungshoved forest. Here you can fall asleep in peace and quiet and wake up and watch the sunrise over the Baltic Sea.
Here in Bøgestrømmen there is quite undisturbed, however, the ports are close if you want to land, and the slightly larger towns offer trade. But here are also cracks where you can jump in the water and bathe.