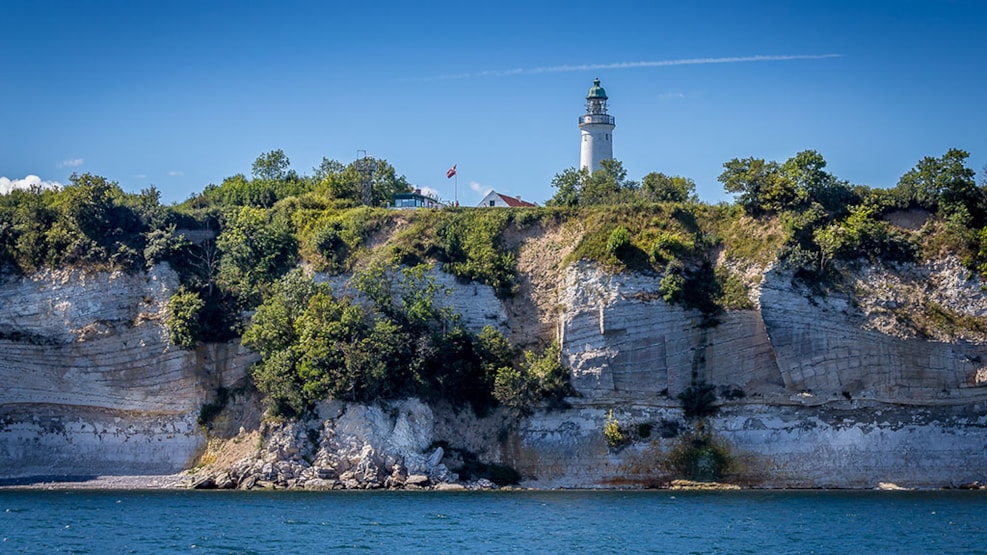 Stevns Lighthouse
The lighthouse of Stevns is a unique, historical monument. It is 27 m. high and situated at the eged of the Cliff of Stevns, 42 m. above the see.

It offers a magnificent view og the flat, cultural landscape of Stevns, of military installations from the Cold War period and of the Baltic sea with the entrance to the South and Sweden.

The orginal Lighthouse of Stevns dates back from 1818. At that time it was the most modern of Europe.
The building in which the lighthouse was situated may still be seen.

In 1878, next to the orginal Lighthouse of Stevns, a 27 meter-high, detached lighthouse was constructed in limestone, cut out of the Cliff of Stevns by farmworkers of Gjorslev.