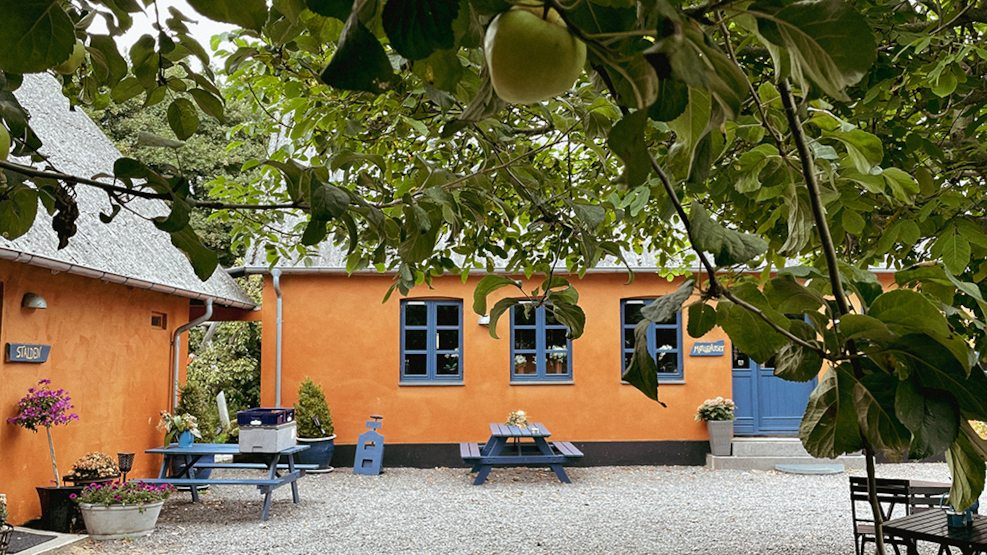 Stevns Klint Bed & Breakfast
Stevns Klint Bed & Breakfast is housed in a cosy four-winged farmhouse just opposite the village pond in Højerup, only 300 metres from Stevns Klint and Højerup Old Church. The farm, which dates back to 1834, has been finely restored, and the old farmhouse style and atmosphere have remained intact. In the former barn buildings, part of the original interior has been preserved, so it is all rustic and very charming.
Stevns Klint Bed & Breakfast accommodates 30 overnight guests, in four spacious rooms, all with private bath and toilet. It also has some smaller rooms and two luxury shelters where you can stay overnight at a low price. One of the rooms is furnished with a four-poster bed with a garden view – perfect for a romantic "weekend getaway" or for a couple who might have been married in Højerup Old Church.
Breakfast is always included in the price but can be opted out. There is access to lovely kitchens with all modern conveniences as well as to a common living and TV room. Breakfast is served in a cosy café area with art on the walls and a small exhibition of "Madam Blå", bottles and old bread machines in the neighbouring room.
Outside, you can sit in the cosy, enclosed courtyard or find a spot in the large, peaceful garden, where there is also pétanque court, campfire area and children's area with trampoline and a small natural playground.
Stevns Bed & Breakfast also has a separate banquet hall, "Stalden", which accommodates 28 dining guests.