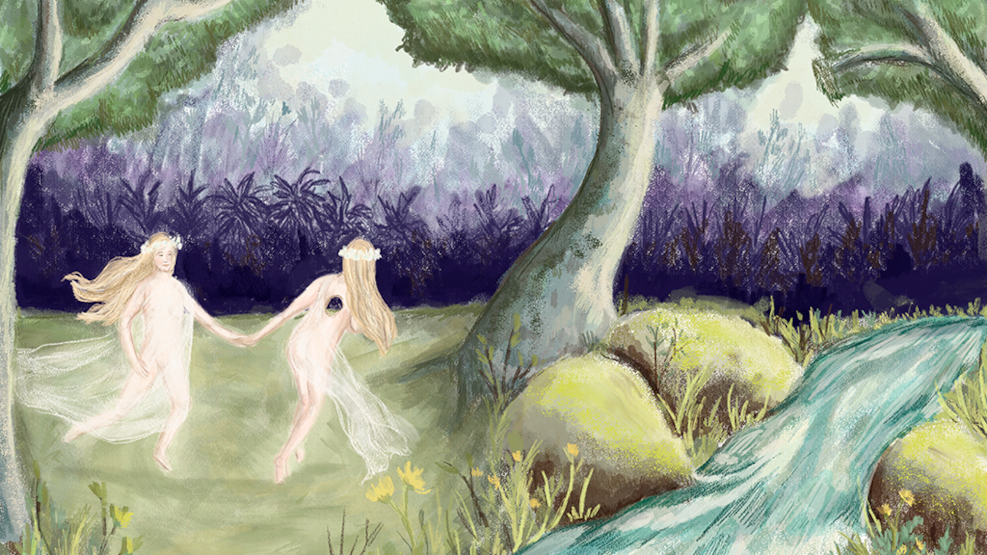 Stevns Folklore Museum
Stevns Folklore Museum collects folk tales, stories, myths and legends from Stevns. Here you can learn about the elf people, trolls, the Cliff King Klintekongen and local folklore, superstitions and culture.
What is folklore?
The word "folklore" is the term for all popular culture such as poetry, music, traditions, costumes, folk tales, beliefs, rituals, customs, parties, festivals, fairy tales, legends, folk songs and so on.
Why is folklore interesting on Stevns?
Stevns has a unique folklore, for instance the folk tale about the Elf Hill Elverhøj, the elven girls, the Cliff King Klintekongen and much more. This valuable and unique local history with traditions, superstition and wisdom should of course be preserved and communicated.
The museum is a place and a portal that collects all the good and exciting legends and stories from Stevns. Stories, secrets and folk tales from Stevns are told in a new way - and primarily in a child-friendly way.
The museum is engaging, sensual, interactive and entertaining. The focus is on creating a holistic experience that gives lots of impressions rather, than the classic museum visit with pictures and text on a wall.
We speak Danish, English and German
Information
Opening hours:
Monday 10 - 15
Tuesday 10 - 17
Wednesday - Closed
Thursday - 10 - 15
Friday 10 - 15
Saturday 10 - 15
Sunday - Closed