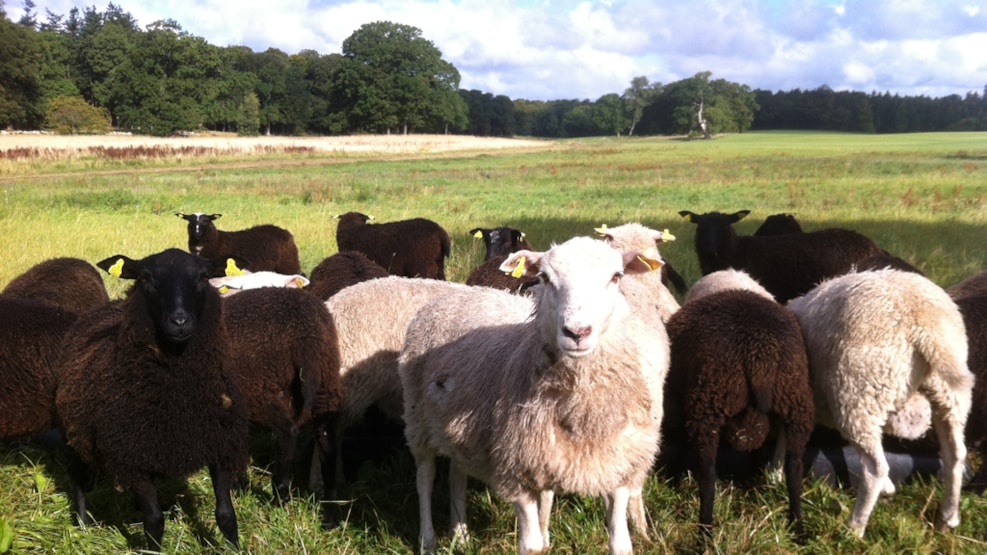 Stensbygaard
Stensbygård is a farmhouse in southern Zealand, located at the "Manor House Cycle Route". Here are bred free-range Finnish Finulds lamb with special low-fat and tasty meat, sold as whole lamb and sausages. 
Lambs and ewes are grazing on the lush meadows at Storstrømmen on Zealand, which makes the meat lean, tender and tasty. The meadows are not fertilized. In winter the animals walk free between stable and field. The ewes are only kept inside approx. 1 month in the lambing. 
The sausages in salami style, are made only of meat from lamb, flavored with vsop de Luze brandy and spices of an old Norwegian recipe, and is both smoked and checkered (dried). The sausages are produced by Stensved Slaughterhouse.