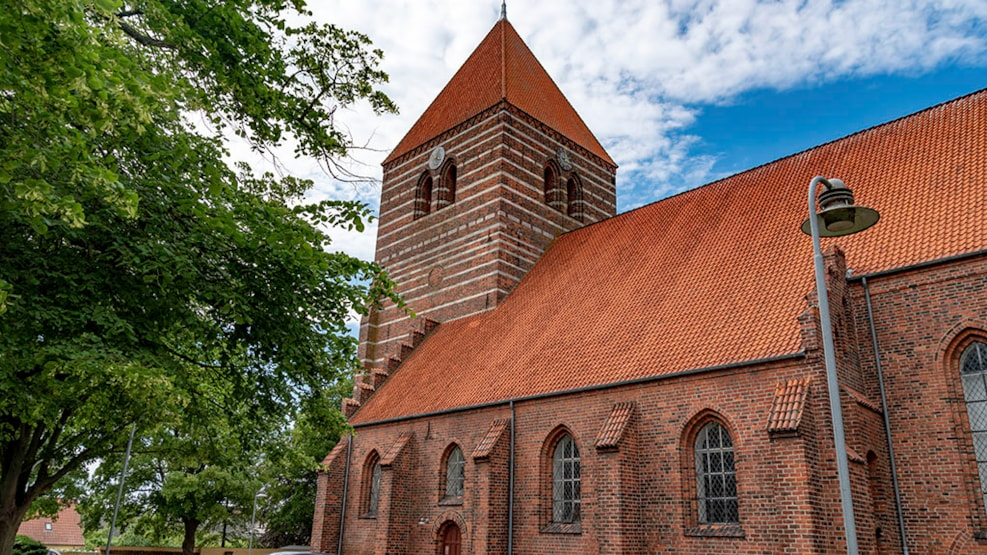 Stege church
St. Hans church in Stege is dedicated to either John the Baptist or John the Evangelist, it is not known with certainty.
The church is a large Gothic monastery building that has been built up several times. Therefore, the oldest part of the church dates from the 13th century and by the monk stone and in a Romanesque style. At that time there was an apse, a choir and a ship.
Later a tower was erected, and it was not until 1460-1525 that the church got the size we know today.
In the church there are frescoes from the 14th and 15th centuries.
Around the church is the now closed cemetery and out to the church square is the old vicarage, called Morten Reenbergs Gård.