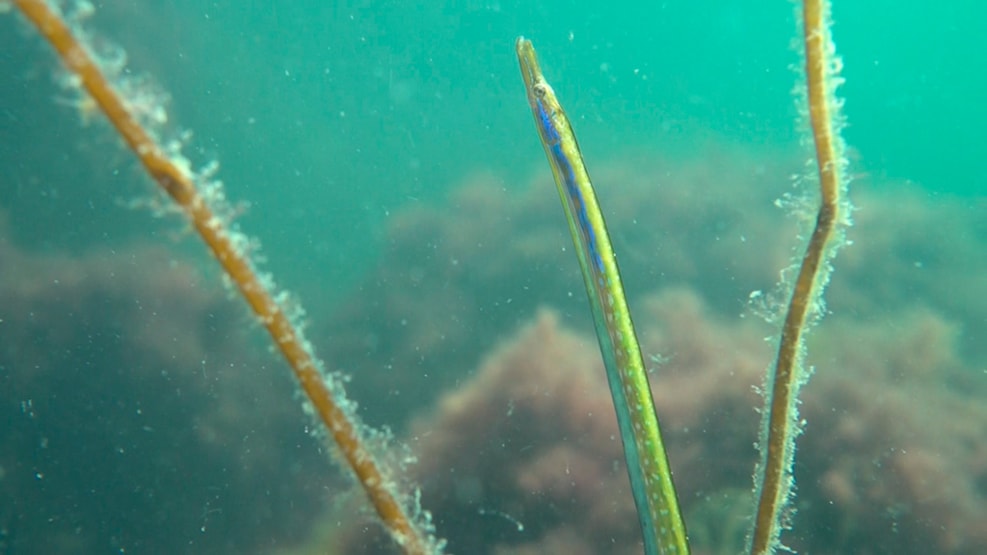 Snorkelling by the lighthouse of Roneklint
The lighthouse 'Roneklint fyr' is a family-friendly snorkelling area. The coast is flat with a high biodiversity. Swimming right away from the coast you will encounter sandy seabeds, seagrass meadows and rocks. Here are small fish, such as pipefish, snake-needle, eel and sand goby.
Note also the small exhibition in the lighthouse, built in 1808 during the Napoleonic Wars (1801-14).
Safety first: You should be a good swimmer; never swim alone and never let your partner out of sight.