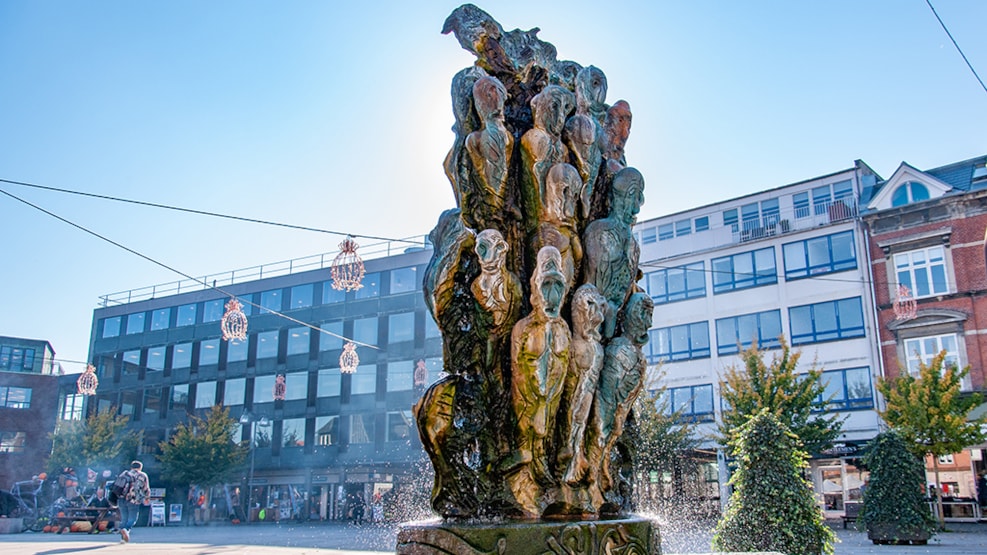 Slattenpatten and her daughters
In 2010, the much discussed sculpture of the internationally recognized Danish artist Bjørn Nørgaard was inaugurated at Axeltorv. The name of the sculpture is "Hanging tits and her daughters from Rønnebæksholm".

Bjørn Nørgaard was inspired when visiting Vejlø Church outside Næstved where wood carver Abel Schrøder the Younger in 1660 carved a sculptural pillar of "Hanging Tits" to support the church pulpit. Hanging Tits is a mystical figure from Zealandsk legend described as a giant female hunter with long breasts which she threw over her shoulders when she was hunting so they wouldn't get in the way!