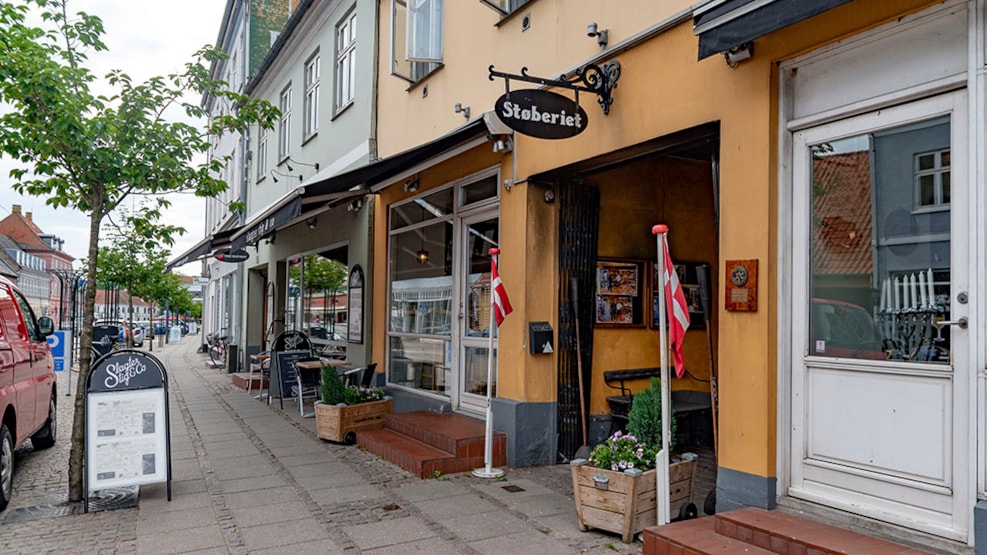 Slagter Stig - "Støberiet"
Slagter Stig in Stege, is a business which is known by all the locals. At Slagter Stig you can get delicious meat, of a very good quality. Here you will find everything from youngsters, to crustaceans, entrecotes or crocodile steaks.
In one part of the store you will find the slaughterhouse where you can choose your meat. In the other part of the store, lies the Restaurant Støberiet. As a guest at Støberiet you can go out and point out exactly the steak you want to eat, then the steak is fried while you find its accessories in the restaurant's buffet.
The store was formerly a marshal business, and this is where the name comes from. The restaurant is very cozy with an authentic charm.