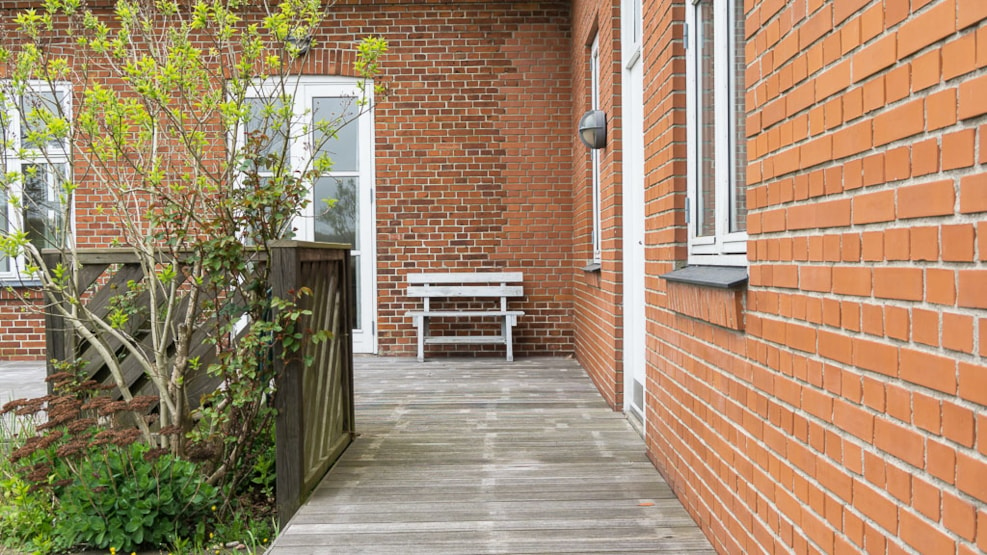 Sigerslevhus Bed & Breakfast
Sigerslevhus is situated on the edge of the little village of Sigerslev overlooking the open fields. Not far from there is a beautiful and well-preserved burial mound. In the "backyard" is the local football pitch where you can play ball or take a jogging trip. A few kilometres away is Store Heddinge with specialty shops, grocery shops and several eateries. Here you will also find Northern Europe's largest octagonal church, St. Katerina Church and a lovely swimming pool.
But staying at Sigerslevhus is first and foremost a stay in close contact with nature, just a few kilometres away are the Stevns Klint cliffs, Stevns's chalk quarry and the "Trampestien" walking trail that runs along the cliff. Close by are also the Tryggevælde River, Rødvig Strand, Gjorslev Bøgeskov and Sigerslev Mose.
Sigerslevhus is housed in an old village school, built in 1904. The site has since been restored and the old premises have been converted into rooms. In total, Sigerslevhus offers four rooms, one of which is designed especially for disabled people with a disabled persons' toilet and an extra-large bathroom.
Sigerslevhus also offers a common room with a dining area, table football and table tennis and a large room for parties, meetings or anything else. There is also a large, well-equipped kitchen.
If you are staying at Sigerslevhus, do not miss a visit to the neighbour who has a large production of eco-herbs and would like to tell you about her business.