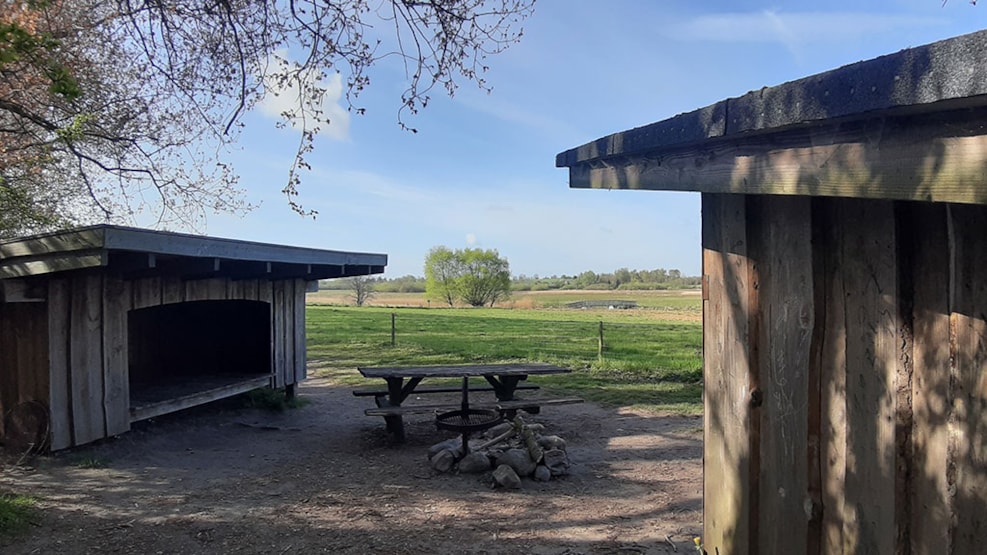 Shelter in Tryggevaelde Adal
Shelter in Tryggevaelde Creek

The School meadow just below the Sports ground is typical of the meadows in the valley at its upper dry and moist lower part with many interesting plants.
The area is rich in bird life such as marsh harrier, eagle, nightingale ect from the newly built gazebo at the end of the field.

Behind the sports field is entered camping area with shelter, fire grills and tables and benches.