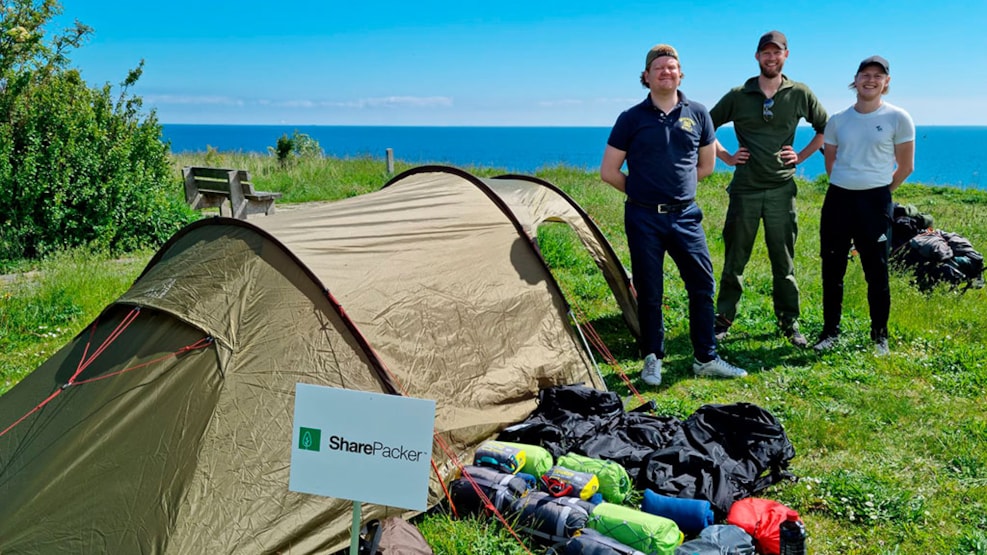 SharePacker
Get close to nature with quality outdoor equipment from SharePacker
There is nothing like waking up to birdsong and the smell of fresh nature. With SharePacker, you get an obvious opportunity to get away from everyday busy city life and take your family or friends out into the beautiful nature. And you certainly won't miss out on equipment!
You can choose between renting a shelter or tent package including sleeping bags, rucksacks, sleeping pads and a luxury package, so you can experience nature – without any difficulties. You get the selected equipment sent to a parcel box near you and then you just send the equipment back with the included return label when you get back home - it doesn't get much easier. You are also able to give us a call and we will delivery the equipment anywhere that you see fit.
The tent packages and shelter packages contain:
Lightweight tent (only in the tent packages)
Backpacks matching the number of people
Sleeping bags matching the number of people
Sheet bags matching the number of people
Sleeping mat matching the number of people
The luxury package contains:
Headlamps
Lanterns
Trangia cooking set
Complete dining set
Head pillows
Rain ponchos
About Sharepacker
Don't let a lack of equipment stand in the way of your next nature experience - SharePacker has packed for you. With SharePacker, you will receive all the equipment you need to make your tent trip, canoe trip or hiking trip both easy and convenient.
No more spending a lot of money on buying a tent or shelter that you might only use a few times and that you have to keep a stock at home. SharePacker can supply cheap and quality-conscious equipment and which you get for a fraction of the new price.
It makes both good sense for the environment and your finances. And then the Danish countryside is jam-packed with beautiful nature just waiting to be explored. What are you waiting for?