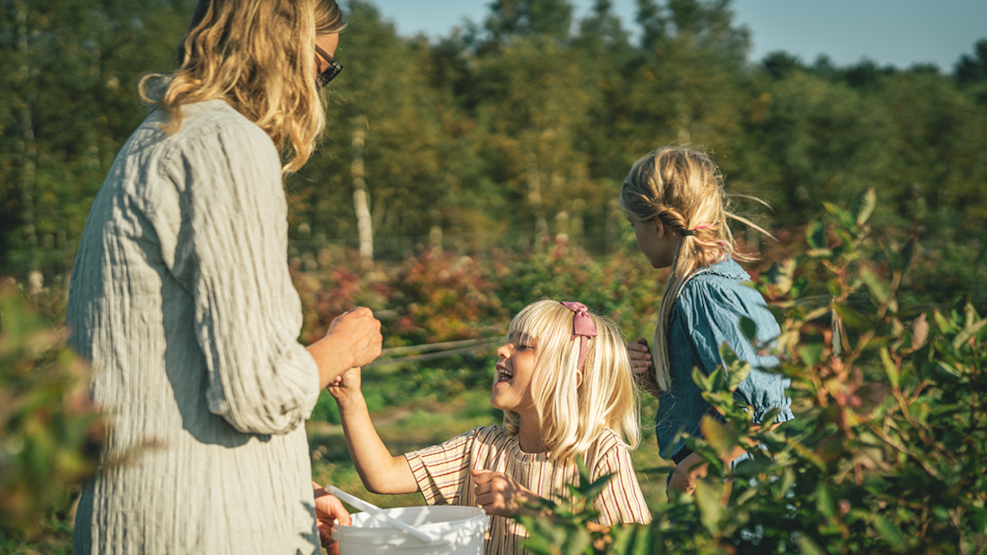 Selvpluk af blåbær på Feddet
One of Denmark's oldest and largest organic blueberry plantations is located on Feddet. It has since the 80s been possible for locals and campers to pick the decilious and tasty berries.
At Feddet is the season for blueberries long and often from week 30 to 38 because the plantation consists of almost 3500 bushes with different sorts and varieties of blueberries. These organic blueberries are crips, healthy and sweet, so there is no excuse for not visiting the plantation when visiting Feddet. 
All the blueberry varieties at this plantation is American which are known to be large berries and tall shrubs. Picking blueberries is a breeze for both children and adults. 
Blueberries is full of antioxiadants and it is said that one cup of blueberries a day should have many positive effects on a persons well-being and body. 
The self-picking of blueberries begins in week 30 and continues until the night frots sets in. 
The plantation is located only 300 meters from the great beach at Feddet, so remember to bring your swimwear and combine the self-picking with a beach day.