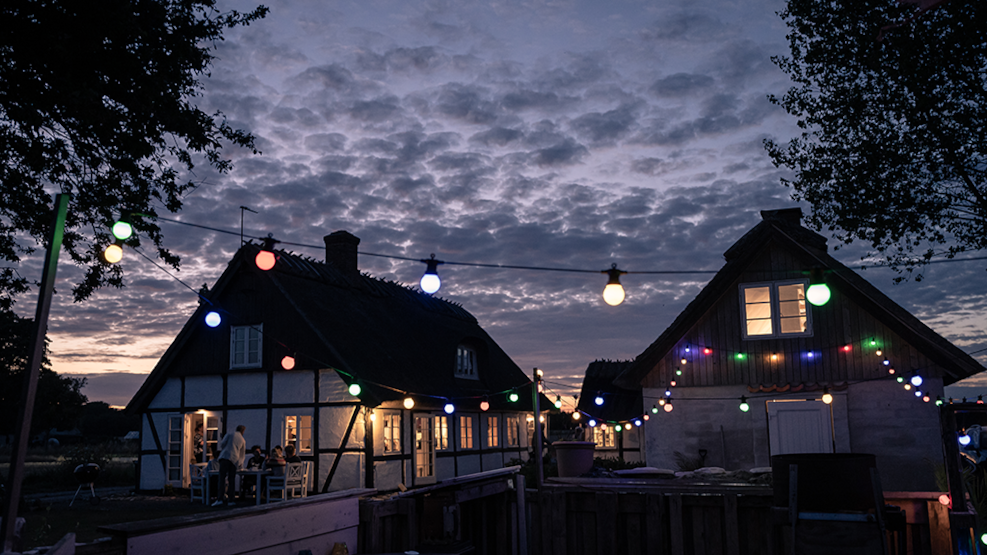 Scandinavian tranquility
Traditional living in tranquility, with a newly renovated authentic 1800s Danish thatched farmhouse complete with 2 outbuildings.
The building is beautifully renovated and you can look over the sea to Møns Klint on a clear day. The property has a private lane which brings you to the coastline in under 3 minutes. Do you want to explore the historic Danish village Lund, with an old Viking Port you can do that under 1 km. from the framhouse. Are you more interested in the foresten? Do not worry - it only takes 5 minutes to reach the beautiful forest nearby. 
Very popular with guests is our private dining experience which can be arranged for an additional fee - just get in touch!
Here you are in the middle of the nature. Margueritruten - Naturstyrelsens bike path passes by the front of the house. 
Do you wish to visit Copenhagen or Køge? Copenhagen is only an hour away and Køge only 30 minutes. It is possible to connect with public transportation in Rødvig - only 5 km away from the farmhouse and from there it is easy to get to Copenhagen Airport or find a connecting train to Germany.