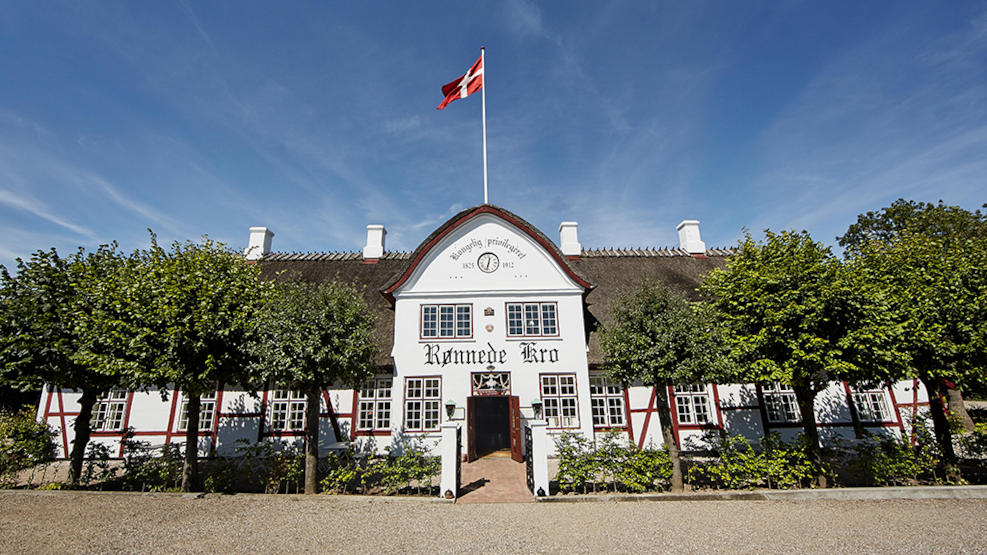 Rønnede Kro
Since 1825 and thus for many generations Rønnede Kro has been a rallying point both as unique local history and guest house. Today Rønnede Kro has opened its doors after a thorough restoration. The inn appears brand new – but every detail has its own story and thereby adds a special and charming atmosphere, that is best expressed at own hand.
Rønnede Kro offers elegant and cozy settings for daily serving of dishes based on good Danish recipes and beautifully decorated banquet facilities for life's big celebrations. We cherish the Danish inn traditions, but our abilities and opportunities goes far to make your visit a very special experience for you – please consult us if you have any special requests.
At noon they serve their lunch menus after which they are offering the afternoon coffee and tea with a tasty pastry or delicious cake.
In the evening they serve their tasteful evening dishes that reflects the season with the best ingredients and wines. They accept both small and large dinner reserverations as they can accommodate parties up to 100 guests in our beautiful banquet hall.
Please write to adress bestilling@roennedekro.dk to reserve a table and have a good dining experience in a great setting.
We look forward to welcoming you to Rønnede Kro!