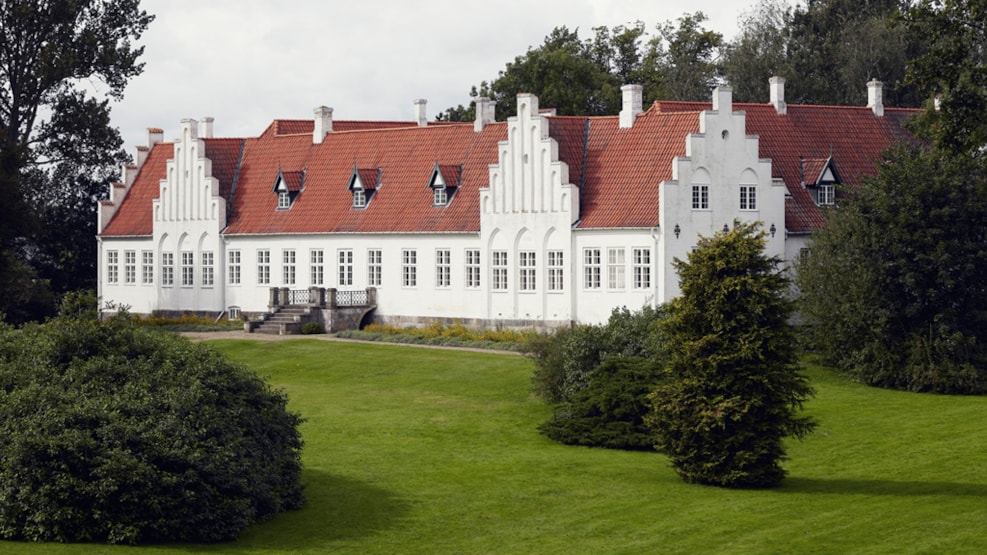 Rønnebæksholm
The atmospheric rooms of the main building, where Grundtvig lived and was inspired in the middle of the 1800s, are today used for temporary art exhibitions in which contemporary art is challenged and challenging. Rønnebæksholm's exhibitions changes between solo exhibitions with leading artists, thematic exhibitions, and exhibitions where a historical period or artist is set in dialogue with contemporary times. The exhibitions open up to discussions about art history and the artists' own praxes. There are 4-6 exhibitions throughout the year.
Cultural events
Talks, concerts, and cultural events primarily takes place in the Masterstable, but also the beautiful park and the yard by the main building are used for several musical evenings and larger cultural events such as Garden Market and Midsummer Day in the summer and Grundtvig's birthday which is celebrated in September with choir song in the park.

Garden culture
By the entrance to Rønnebæksholm, in connection to the park, lies the 6500 square meter large manor garden – a kitchen garden after French model. 5000 of the square meters are filled with vegetables, herbs, and a wealth of different flowers. Small signs tell about sorts and history. The garden is divided into squares connected by a path, and throughout the season visitors can enjoy the changing and fascinating colours.