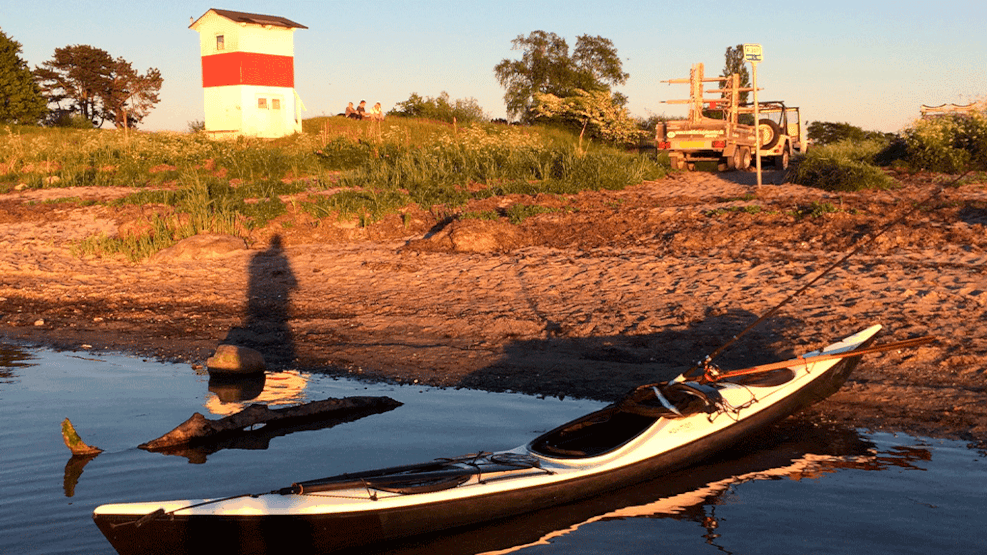 Roneklint Beach
There are two beaches near Roneklint next to Faxe Bay on the northeast side of Jungshoved.
One beach is located by Roneklint Skanse with a small parking lot by Roneklint Lighthouse. Here you will find a small child-friendly beach. The area is privately owned, but you are very welcome to swim at the beach. There are both sand and small stones at the beach. There is shallow water all the way to the marked channel. If you want a little more depth, it is, in the channel between Roneklint and Maderne, possible to jump in when there is not too much current. It is also a really good place to snorkel. If you swim perpendicular to the shore, you can experience sand reefs, rocks and small fish and eels. It is a lovely place with tranquility and beautiful scenery. In the old lighthouse you can also see a small exhibition. It is also possible to rent a kayak in Roneklint Kayak Center and sail from the beach, read more here.
The second beach is located next to the cottage area Kohave Roneklint. The beach here is also a small child-friendly beach with shallow water. The beach consists of both sand and stones, but mostly stones. You can easily both drive and cycle here. If you arrive by car please park outside the vacation house area. Simply follow Kohavevej and left down "Bakkestien", where there is a path down to the water.