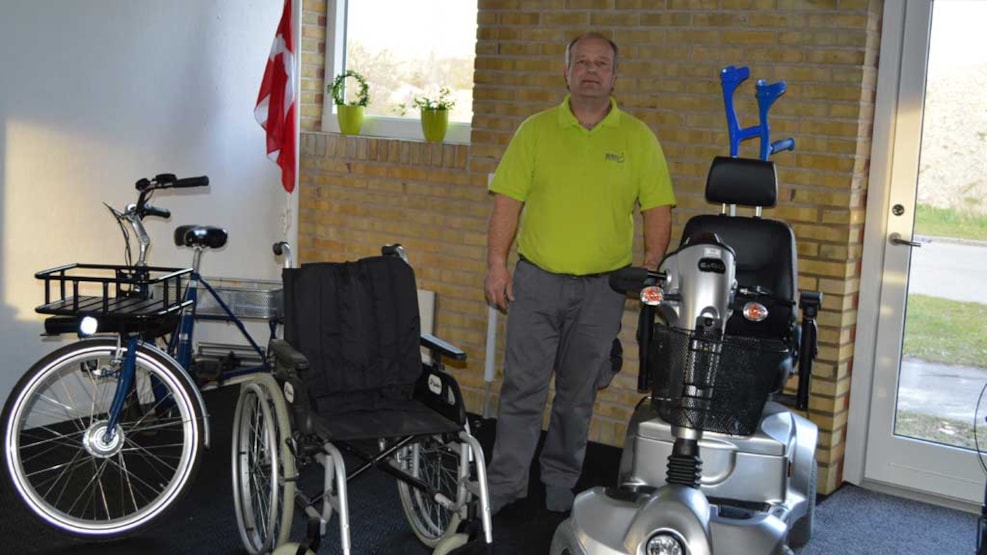 Rehab Service Sjælland
Rental of assistive devices - shorter or longer period!
Do you need an assistive device to be mobile in your holiday; we surely have what you are missing. We have a wide selection of all types of devices, which you can rent or buy. For example:
Transport/ manual wheelchair
Electric wheelchair
Walkers
Care beds
Passenger lifts or travels lifts
Baths and toilet props
Ramps and elbow sticks
Own workshop with exhibition and extensive experience - since 1999 - ensures that you get qualifies help and advice with customization and/or changing of auxiliary product. This applies to both electric and manual devices.