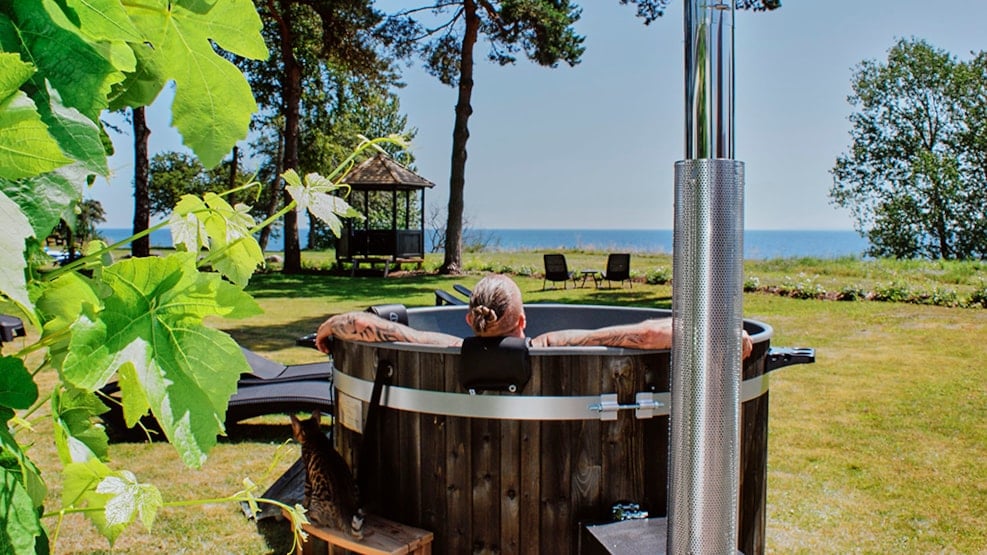 Recharging Deluxe
Favorite trip and stay with friends.
We are usually good at doing things separately, giving time and space to develop the passions we each have.
But doing something together, even doing something together without children, comes last.
How would it be to be able to please your partner with a stay where shopping, career and "children first" are replaced by peace, love and reflection.
Give yourself the opportunity to sit in the garden, in the wilderness bath or in the room and enjoy the view, each other and the present.
Whether the stay is reconciliation, pampering or simply pleasure, Recarging is the place to be able to recharge.
As extra spice, we can recommend a walking or cycling trip in the beach forest, where fallen trees lean over the beach. It provides small natural stops to experience nature from its most beautiful side.
At home, the wood-burning stove awaits with its sparkling sound and a perfect glass of wine. The dress code is casual clothes and stockings.
Nespresso coffee, Georg Jensen Damask bedding, delicious soft towels are standard in the rooms.
Free wifi and Cromecast/Netflex are just some of what we offer you as a guest, in addition to the panoramic view, from the two rooms.
Most guests thought that two nights was not enough, as the place exudes tranquility. A weekend here, so that you can feel that life is giving profit again.
Recharging has a limited kitchenette, but there is an outdoor grill. The city has several delicious places to eat.
You can also buy carefully selected red and white wine. Japanese whiskey, gin/tonic, various other good drinks are also available on the bar cart.
Opening hours: Always, as guests have a key box with a code for their key