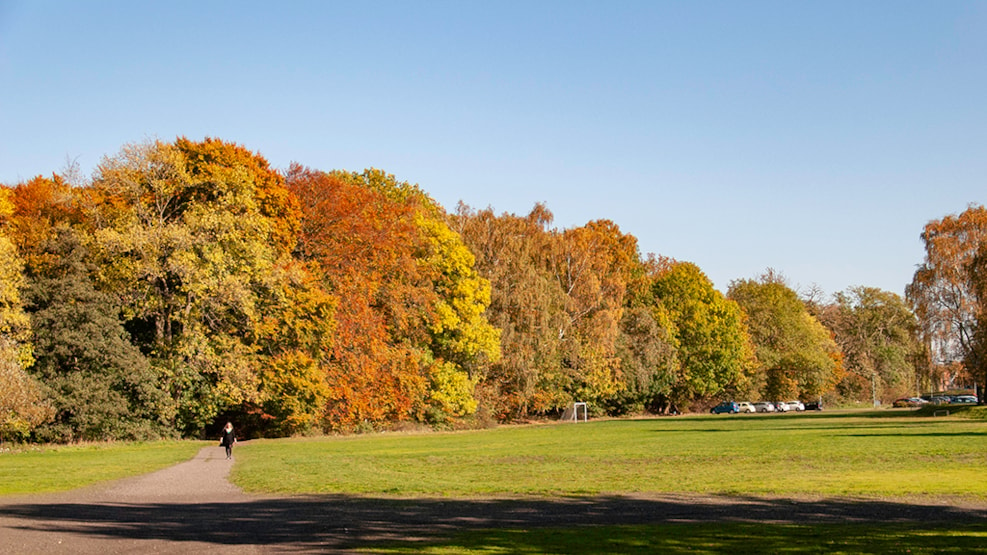 Rådmandshaven
Rådmandshaven is a natural area behind the buildings of Næstved municipality. The area runs along Susåen and up to Herlufsholm boarding school, which is the owner of Rådmandshaven. The southern part of the area is an open grassland that has been used for various events over the years.
Rådmandshaven is one of the country's oldest pleasure forests and is a 57 hectare area, which was preserved in 1974. The conservation means that it is an "untouched forest" and therefore no operation is carried out in the area. Therefore, in the area you can experience overturned trees that are not removed. The forest is primarily made up of maple woods, but is categorized as a beech forest on mud, moist oak woods and common swamp.
In the middle of the forest, there is a special collection of conifers of 2.75 ha. which was planted in the years 1891-1960. Pinetum as it is called, has large old red spruces that date from the original plantation that was planted in 1873. Most of the trees are from North America and East Asia and several of them are rare in Denmark.
There is also access to the Crane Island from Rådmandshaven and to the Slusehuset where you can rent canoes for a boat trip on Susåen.