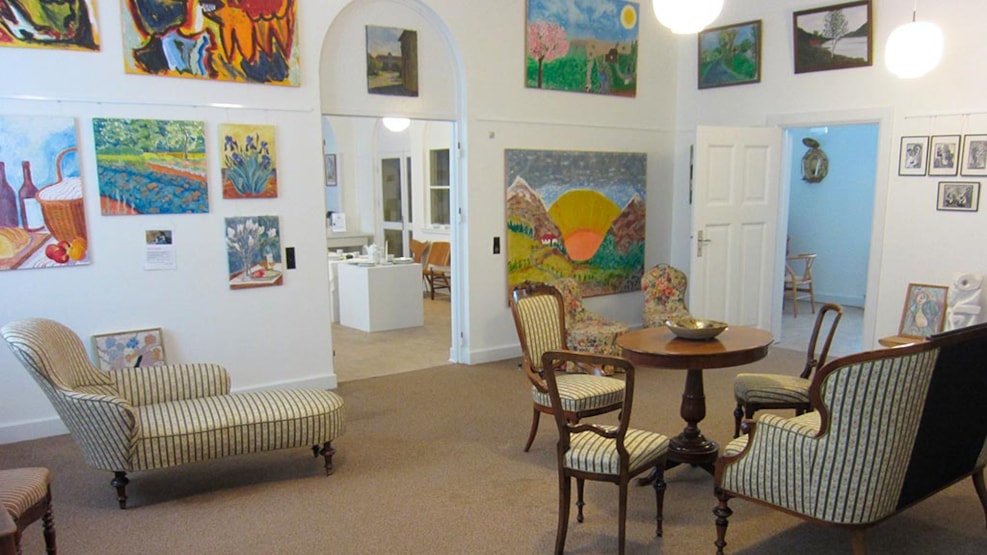 Psychiatric Museum Oringe
In 1858 the Østifternes Mental Hospital, also known as Oringe, was opened. The asylum was designed by the architect Michael Gottlieb Bindesbøll and was situated on the Oringe peninsula, which was chosen for its somewhat isolated location from the outside world.
The facility was initially built to house 120 curable patients, but these plans were expanded in 1868 to include 400 patients, including ones who were considered incurable. The superintendent at the time, Hans Peter Jensen, thought that isolation and coercion should be avoided; instead, patients needed tranquillity and to stay in bed until they showed improvement. This required much supervision and expert care.
The park around Oringe was laid out to give patients beautiful surroundings and a better quality of life.
In 1888 it was decided that primarily people from Zealand and Lolland-Falster should use the facility. At the turn of the century, Oringe housed as many as 500 patients, and the facility was therefore expanded. In 2001 Oringe was closed as a hospital, and it now functions as a psychiatric clinic under Region Zealand.
It is now possible to visit the Psychiatric Museum Oringe, which is operated by the Oringe Museum Association.  On the second floor, in some of the former wards of the beautiful old buildings, you can visit the museum. You can see items which date from the building's time as a lunatic asylum, including uniforms, furniture, appliances, etc. It is also possible to take a guided tour of the museum. 
The museum is open on the last Sunday of every month from 13:00 - 15:00 (except in December)