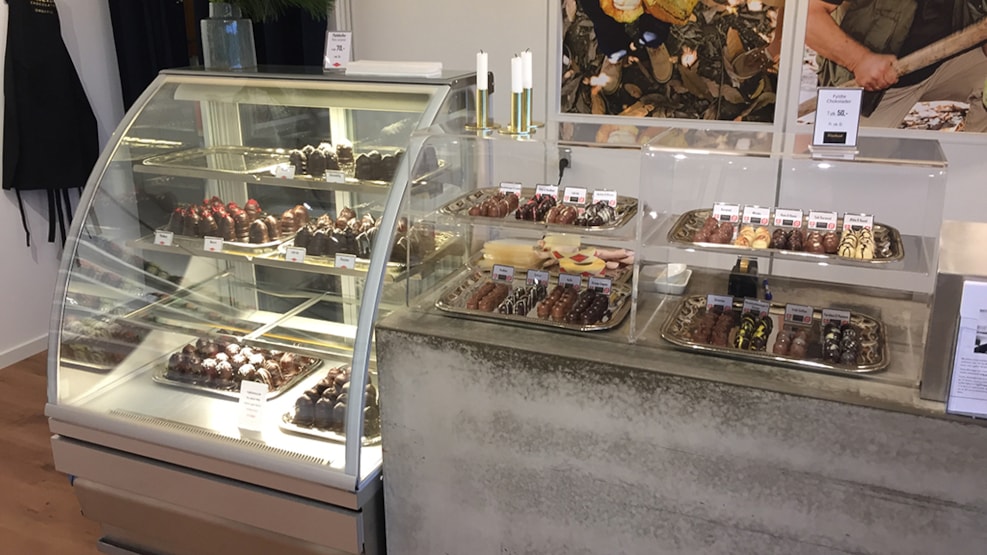 Okoladen
Ecoladen is an chocolate factory in Ørslev near Vordingborg. It is owned by Jan and Amanda Elmelund.
The small chocolate factory in Ørslev focuses on products of the highest quality in a large selection. All the chocolate is produced exclusively by hand, so you get the best feeling with the ingredients.
Under the brand Økoladen there is a large selection of chocolate plates, filled chocolates, toppings and chocolate bars. In addition, they also have organic chocolate which goes by the name Elmelund and which is also a slightly finer type of chocolate.
You can find the chocolate in several grocery stores, but if you are in the area, come visit the store in Ørslev, where you can buy both chocolate and cream buns