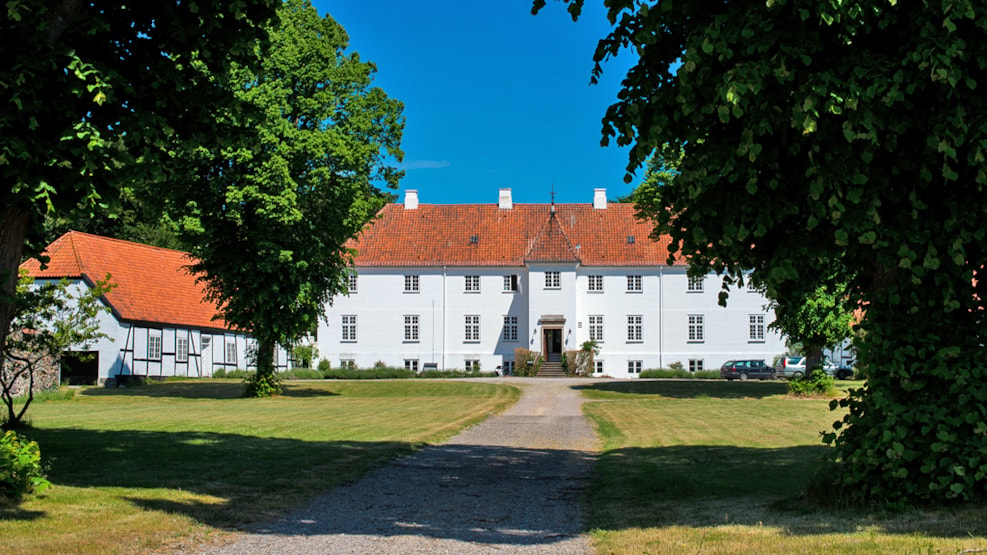 Øbjerggaard Bed & Breakfast
Midways between Næstved and Vordingborg you'll find the manor of Øbjerggaard in the scenic, rural area of South Zealand, Denmark. Its old world ambience and unique history makes it a place well worth visiting.
In the fall of 2015, Jacob Kraft and his family moved in to Øbjerggaard, and in december Øbjerggaard Bed & Breakfast was a reality. For the old manor, in medieval times a hunting estate for the kings of Denmark, a new chapter has begun. For the first time the manor is now open for guests to come and enjoy a stay in an authentic Danish aristocratic environment.
At Øbjerggaard there is a very nice garden with old trees and big lawns. There is access to the garden for all guests at the manor.
Bordering the garden is Lunden, a small forest where guests at the b&b are free to walk and enjoy nature. In Lunden there is a memorial stone for the estate warden Voelker and a small island covered in rhododendron.
Øbjerggaard b&b offers 8 different rooms.
Free wireless internet.
Øbjerggaard is relatively handicap-friendly. From the separate guest entrance there is an elevator to the first floor where the rooms are located.
A five minute walk from the manor, in Køng, is a small supermarket. 
Find more information inkluding booking here