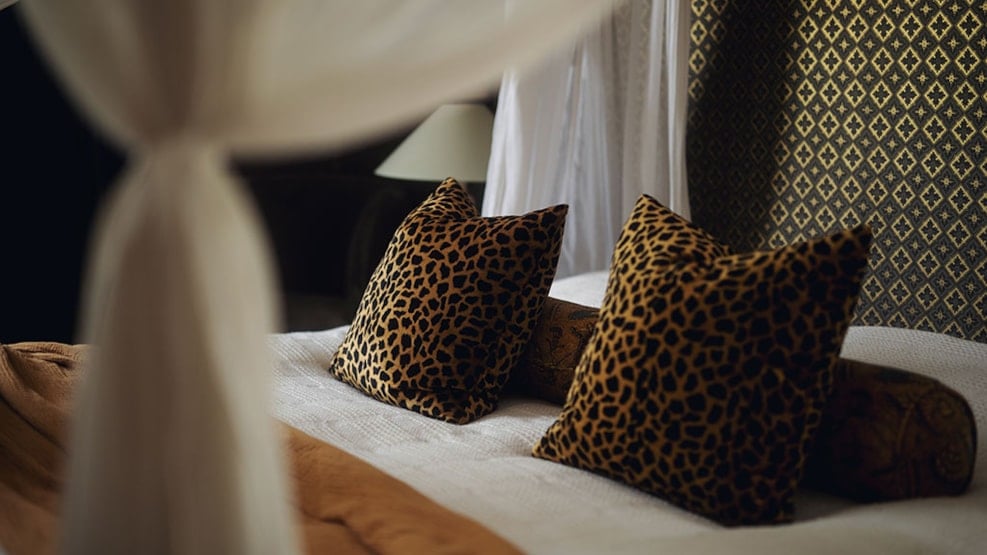 The Norrmans Farmhouse
The scenic county of Stevns, which chalk cliffs made it into UNESCO World Heritage List in 2014, is the location of our boutique bed and breakfast.
Here you can relax in historical surroundings, gear down in our exclusively decorated b&b, enjoy good food and maybe have a drink i the hot tub and watch the sunset. We work with interior design and have been featured in both Swedish television and a number of international interior design magazines. We decorate with focus on tranquility with a hint of luxury. Our vast garden, built by the former owner and renowned painter Benthe Ørbeck, will be at your disposal during your stay with us.
Today we have 8 double rooms, all with en-suite bathrooms and showers and each rooms has its own small patio. In two of the rooms there is room for extra beds. In total we can host 19 guests. Our restaurant/lounge area is also at your disposal around the clock and this is where breakfast and pre-booked dinners will be served. It can also be used for larger venues such as company meetings, birthday parties or weddings. We also have larger indoor areas to be used for group arrangements, fitness/yoga travels or an art exhibition.
There is a small tea kitchen open for all of our guests.
You can pre-book dinners with us and you can find more information on how that works at our website www.thenorrmans.com. You will also be able to pre-book a picnic for you to enjoy on your day out. During the evenings there will be cocktails, wine or champagne for you to purchase.
Welcome to The Norrmans Farmhouse! We promise to take good care of you.