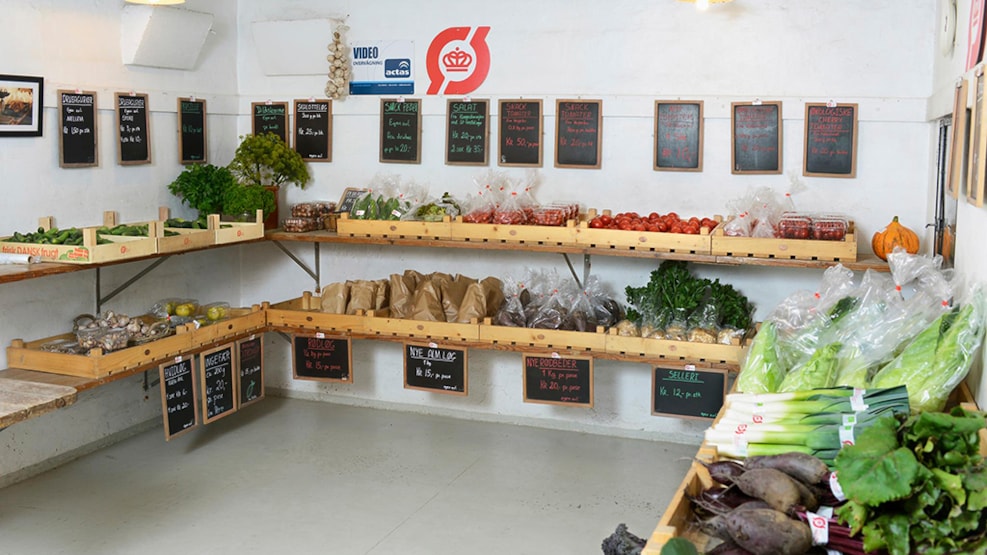 Nørbys farm shop
NØRBYS Vegetables is an organic farm shop
About 50 different kinds of vegetables and fruits are grown during a season. Therefore, there will be a large variety of goods in the store during the year - see which products we have here. The entire farm is run organically, both fields and animal husbandry.
We also offer different kinds of farm visits:
Every year, an organic harvesting market is held on the first weekend of September with many different activities.
There is also the possibility of a tour of the farm, ring and hear more. Schools are also welcome, here we also offer guided tours as well as lectures and tastings. Read more on the website
Come visit the farm shop that is open all year!