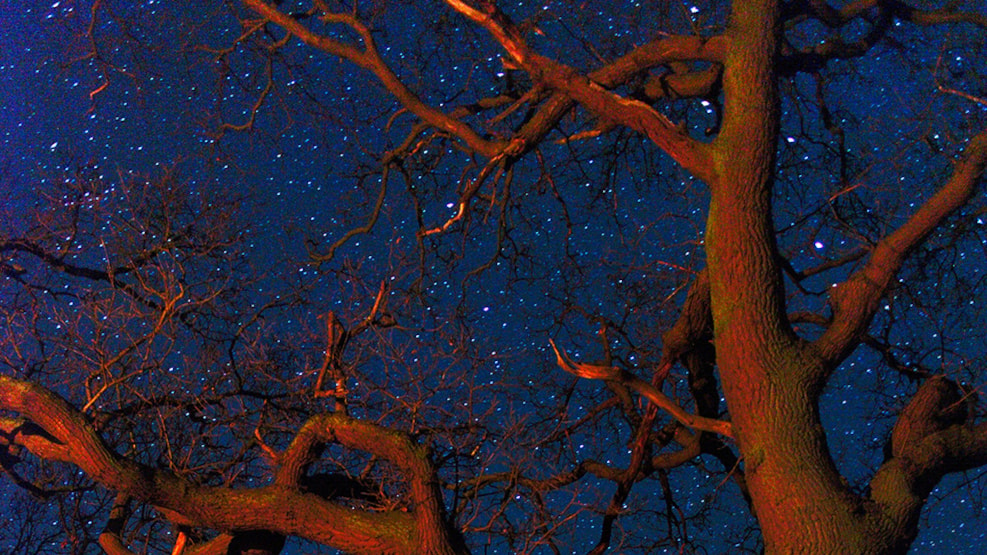 Nature guide Møn - a part of Dark Sky
As darkness subsides in the eastern landscape, the scene of nature changes, both for plants and animals, and not least for humans.
Changes in sounds, scents, temperature and light create altered sensory impressions for us humans and give us a truly unique and intense experience of being present in nature.
When did you last go deep into the world of nature in the darkness?
Throw yourself into nature's unpredictability with Nature Guide Moen and feel that you are alive.
Give yourself an experience from Moen that you will never forget!

In the past, the connection between man and nature was a prerequisite for us to survive. Man experienced his outside world through the senses in a completely different and obviously different way than we do today. Man smelt the fish and tasted the leaf before eating, listened to the sounds of the forest to locate animals, scouting the horizon for storms and possible enemies or friends on the way, feeling the water in the cold stream or the heat of the fire on the cheek. Man saw the phases of the moon as a sign that beginning and end do not exist but that everything is in eternal repetition and connection, including man's place in that world. This clear connection to nature, the globe, the sky, is what many people are looking for today. Everything has become so convenient today that the civilized modern man does not have to be exposed to nature.
But the longing to recontact with nature is precisely what makes many tourists and newcomers find Moen. For Moen has such plentyness of wild nature, and silence, and coastal horizons, and luminous Milky way in the dark of night, and edible beach herbs, and majestic sea eagles in the air.
Møn and Nyord Dark Sky Park darkness can be experienced in safe company with Naturguide Møn, who is a trained Dark Sky Guide.