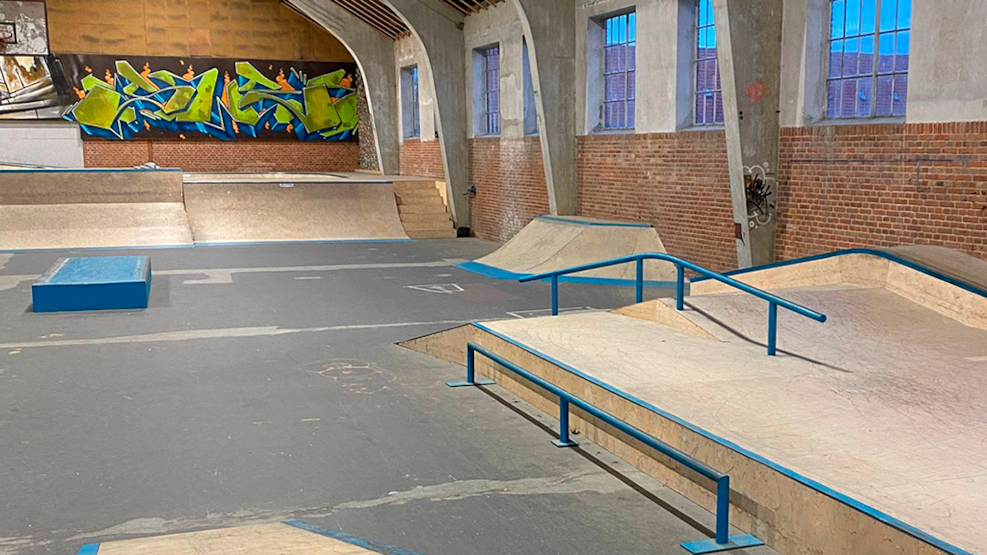 Næstved Skatehall
Naestved Skatehall is an indoor skatepark of 900m2, newly renovated in 2020 and 2021.
The skatepark is divided into 3 different areas; the bowl, a flatground area and the park area.
The skatepark is designed to be used by all visitors, no matter level or skill. There are ramps for the newbies and the experienced.
On the first floor you'll find the skate-bar, where we have everything from fingerboard ramps, a playstation with selected skate games and even a table football set.
In the skate-bar, you can buy either different drinks or different snacks. If you don't have your own skateboard, do not despair,
we have skateboards, helmets and other protective gear you can lend from the skate-bar, for a deposit.
Naestved Skatehall is run by Naestved Ungdomsskole, which offers different kinds of classes and events in the park.
As of now, we offer 3 classes; Purple Skate, a skateboard class for girls and queers, Riders' Sunday, for every scooter/rider, and a skateboard class for everyone.
Everybody has, no matter age, admittance to use the skatepark, but all teaching classes are offered to the youth up to 18 years.