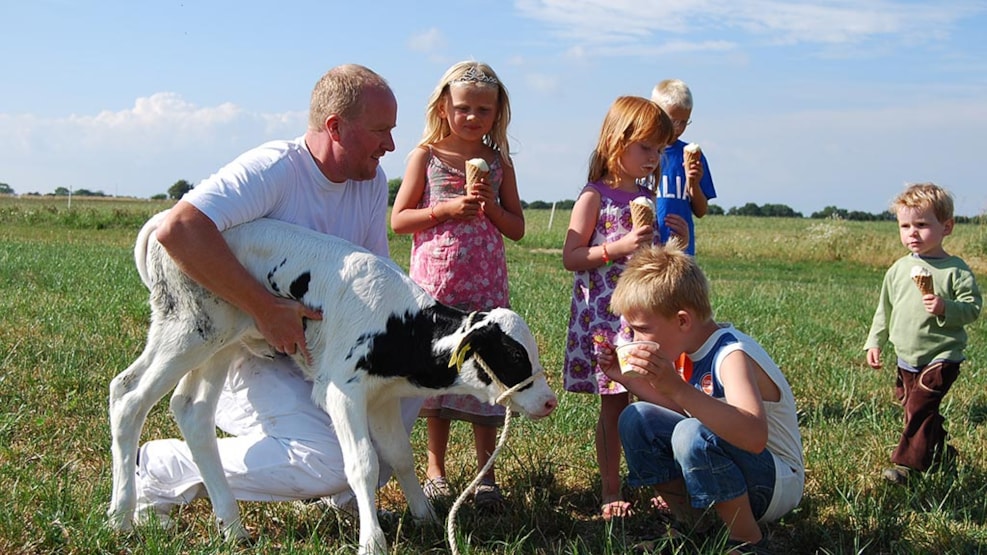 Møn Is - Pollerup Hovgård
Møn Is - local producer with an eye for ecology
At the farm Pollerup Hovgård, also known as "Møn Is", Gitte and Benjamin live.
The farm, which consists of 420 hectares of land and around 160 organic dairy cows, is a family owned farm of the 8th generation.
In 2010 Møn Is started with a small scale ice cream dairy where part of the milk and cream came from the farm cows and turned into the most delicious homemade ice cream. In 2016, Gitte and Benjamin started switching to organic farming and today, the herd and 300 hectares are run organically.
Switching to organic farming leds to environmental and biodiversity benefits to Møn. The dairy uses milk and cream from the organic cows, which are cared for with the greatest love and care. Our cows and calves graze in the meadows around the farm all summer.
Møn Is and Pollerup Hovgård are ambassadors of the Mon UNESCO biosphere reserve - for a future in symbiosis with nature.
Møn Is and Pollerup Hovgård is a Møn UNESCO Biosphere partner.