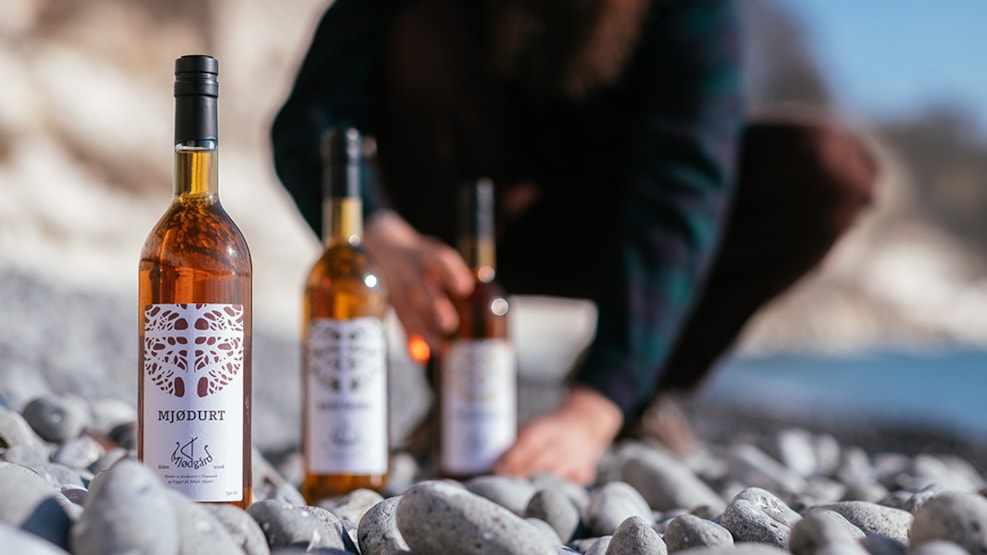 Mjødgård
Mjødgård is a small micro brewery located in East Zealand in Faxe municipality. It specializes in brewing mead (mjød). Mead is the Nordic region's natural liqueur wine, a brew made from water, honey and yeast. Mead has been drunk in virtually every culture throughout history, and is the world's oldest alcohol.
At Mjødgård you can experience the traditional craftsmanship and taste the golden drops. All their raw materials are picked or harvested at Stevns, because they use only the best local raw materials, to get a mead of the highest quality.
It is served at selected inns and tractor locations. In addition, you can buy the mead directly from the brewery. On the brewery's website you can always contact them directly and e.g. be informed if you can come and visit them. During the summer season, they hold some regular open house days, the dates can always be found on their website and facebook.
You can also get your completely private mead tasting. They are held by the various places on Stevns. They find a unique setting for just your mead tasting.