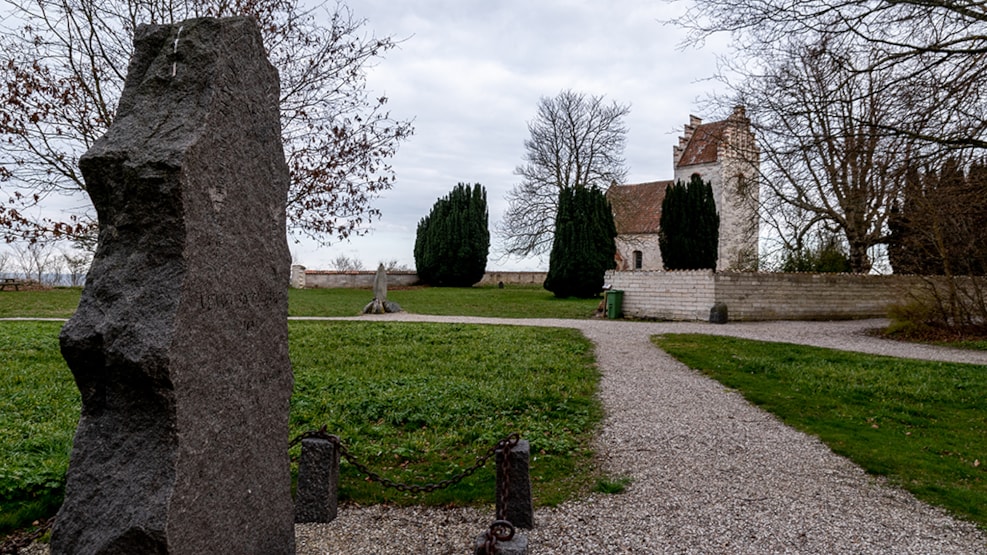 Memorial grove by Hoejerup
Walk in the park around the old church, discover the unique nature on the cliffs, and don't miss the magnificent view from the church balcony.
The memorial grove behind Traktørstedet was created as a tribute to those to whom the citizens of Stevns owe a special thanks.
Here you will find a number of memorial stones, surrounded by very beautiful trees with a unique flora.
NOTE! There is a parking fee of DKK 40 in the church carpark. This fee goes toward the upkeep of the memorial grove and the surrounding areas.