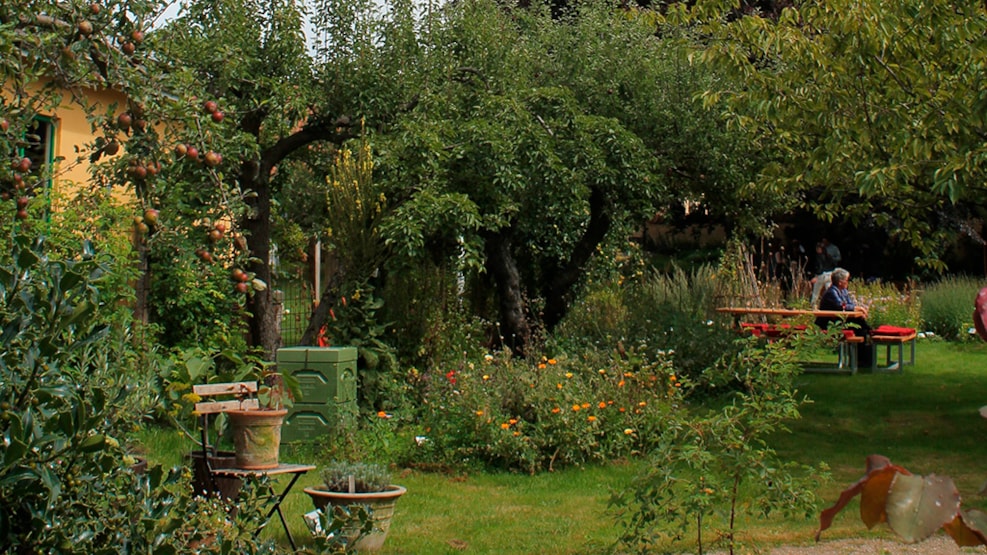 Medieval Garden in Stege
The medieval garden in Stege
An interesting garden with historical plants from Mon and Nyord.
The medieval garden is located directly under the mighty tower of Stege church. Here, the volunteers of the association of historical plants, work with the preservation of historical plants from Mon and Nyord.
Here you can enjoy a moment of calmness and let yourself be seduced by the scents and colours of a sea of ​​flowers, herbs and shrubs, which are divided into beautiful thematic beds. For example, you can learn a lot about herbs and medicinal plants, but you can also learn about bee-friendly gardens. Volunteers host a number of events throughout the year. Every Monday and Thursday morning you can meet the club members when they take care of the garden. Here you can always have a conversation and get good advice for your own garden.
In the garden, the volunteers sell plants, seeds and many interesting products from their harvest.
The medieval garden in Stege is a Møn UNESCO Biosphere partner.