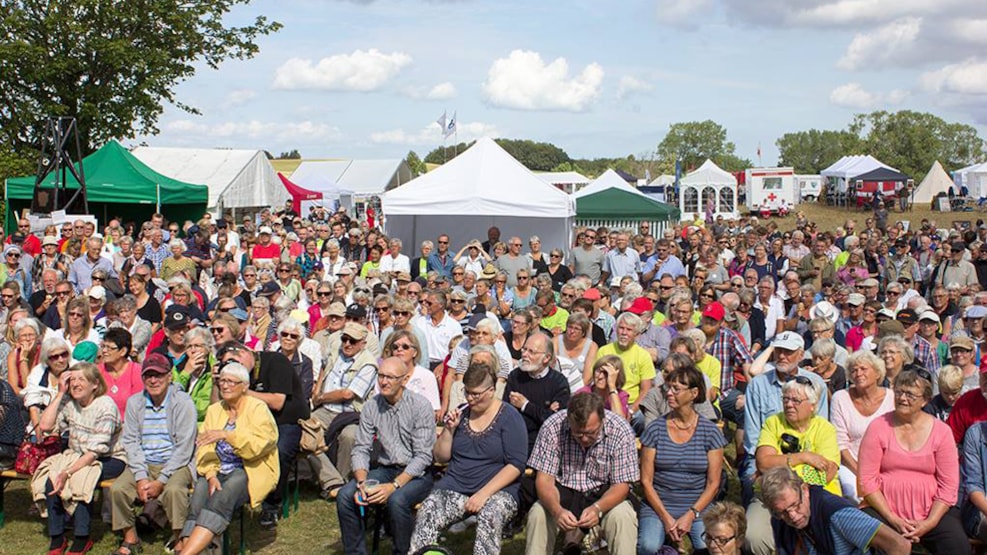 The mass meeting on Møn - Folkemøde Møn
The mass meeting on Møn - Folkemøde Møn
Folkemøde Møn gathers citizens, politicians, shop stewards and employees and the rest of the thriving business and cultural community on Zealand to debate the challenges of the future in a political setting. Last year, around 4,500 people took part on 8 different stages, with debates taking place from morning to evening.
Folkemøde Møn attracts people from all of Zealand and Copenhagen. The meeting buzzes with life, involving debates, art, stalls for various associations, stages and engaged people, this providing the framework for political debates, dialogue about the job market of the future, the environment, journalism, foreign aid, education, city and country life and much more. It's a cross-political, democratic and cultural space in which citizens, associations, politicians and representatives from the workforce meet to discuss future challenges.
The parties represented in the Danish parliament each have a principal speaker on the main stage. A myriad of associations, societies, initiatives and organisations also appear on dialogue-based debate stages..
There's an area featuring arts and crafts. Coffee and cake, lunch, ice cream and other refreshments are also available. For young and old alike, there are activities such as youth debates, stand-up comedians, a bouncy castle for young children and much more.