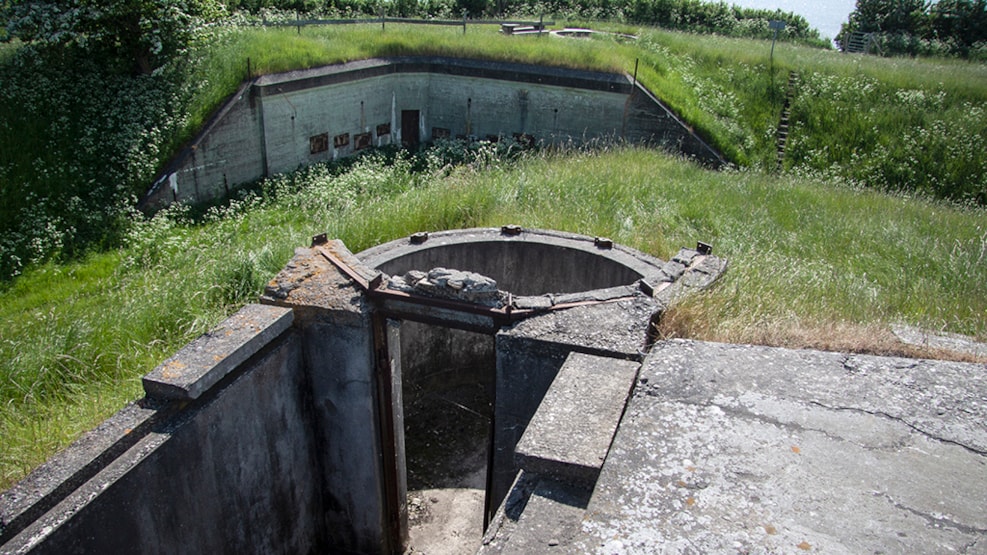 Masnedø Fort
The large fort is well hidden in the landscape - it is almost unbelievable that it once housed up to 300 soldiers during World War I. Masnedøfort was originally built as part of the defense of Copenhagen as early as the beginning of the 20th century.
The front at Storstrømmen 
Masnedøfort was built in the years 1912-15 to secure the connection between Zealand and Lolland-Falster. Until 1923, the fort was staffed with 225 artillerists. From 1932, the fort came under the Navy's coastal defenses until German paratroopers captured the fort on April 9, 1940 – incidentally the world's first landing of parachute troops.
The Germans thus had command of Masnedøfort throughout the Second World War. In the years to follow, the fort, among other things, has served as a penal and isolation camp for criminal refugees and as a top secret mine depots for the Danish military.
In 1974 Masnedøfort was purchased by the Municipality of Vordingborg and in 1995 it was preserved as a national historical monument. Today is houses a division of the Danish Home Guard, a theater, occasional rock concerts – and since 1997 the annual Summer Exhibition with professional visual artists, initially organised by BKF Storstrøms Region in collaboration with the Municipality.
Summer exhibition
The inside of the fort is only accessible during the Summer Exhibition or other events, but the outdoor area is open and accessible for free every day, all year.
Read more about the yearly summer exhibition here