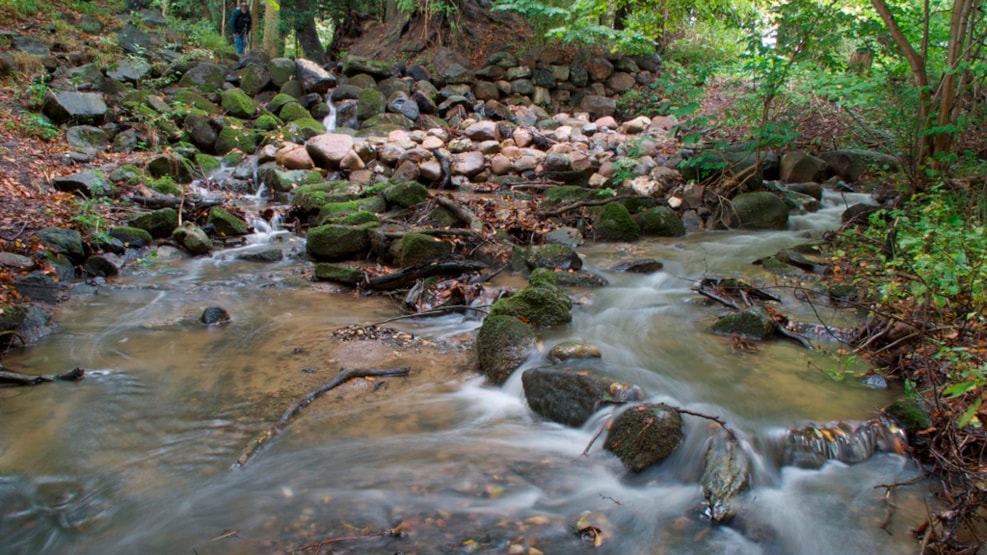 Mallings Kløft
The scenic Mallings Kløft at Stensbygård is worth a visit. The hill at the bottom of the ravine was formerly home to 5 water mills. In some places you can see the remains of the stone sentences from several of the old mills.
The path goes all the way along the creek. At the end of the ravine you come out onto open land where you are greeted by a beautiful view of the Storstrøm and Farø bridges.
If you don't know the location, Malling's Kløft can be a little hard to find. But it lies south of Stensved, drive off Vestenbækvej, to the left of Stensbyvej and past a small piece of forest. Then the Gully comes on the left side of the road right by a sharp turn. You can park in a parking lot on the opposite side of the road.