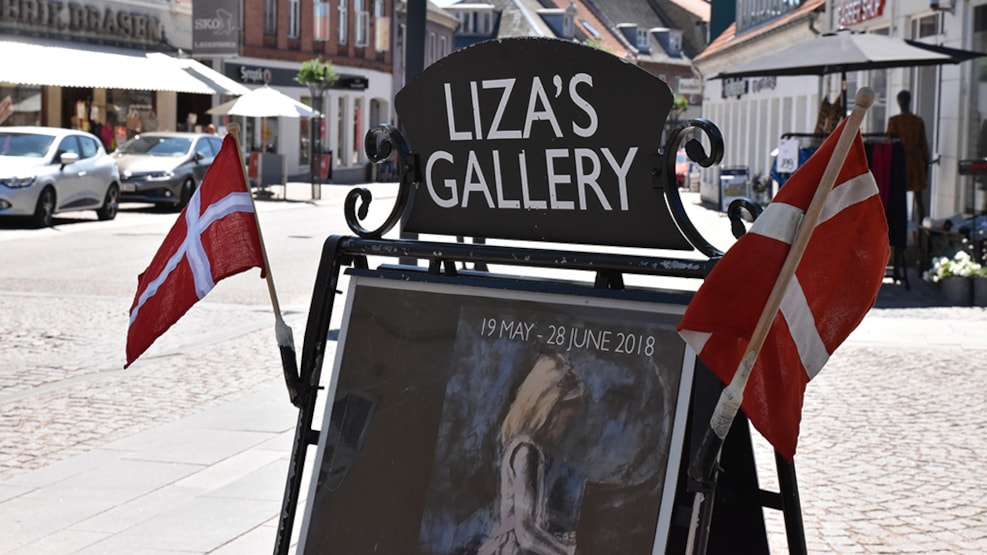 Liza's Gallery
Liza's Gallery is located in Stege and is run by Rupert Sutton and Liza Krügermeier, and opened in 2007. Prior to opening on Møn they had a gallery at Leros.
Both Rupert and Liza's own art are represented in the gallery, while they also have exciting exhibitions from artists from both Denmark and abroad.
Besides the gallery which always has new and interesting paintings and artworks, there is also a small shop where it is possible to buy different things.
Liza's gallery is in the middle of Stege and it is therefore obvious to combine your visit to the gallery with a tour around the city.
See the gallery's opening hours on the website, or contact the gallery for visits outside normal business hours.