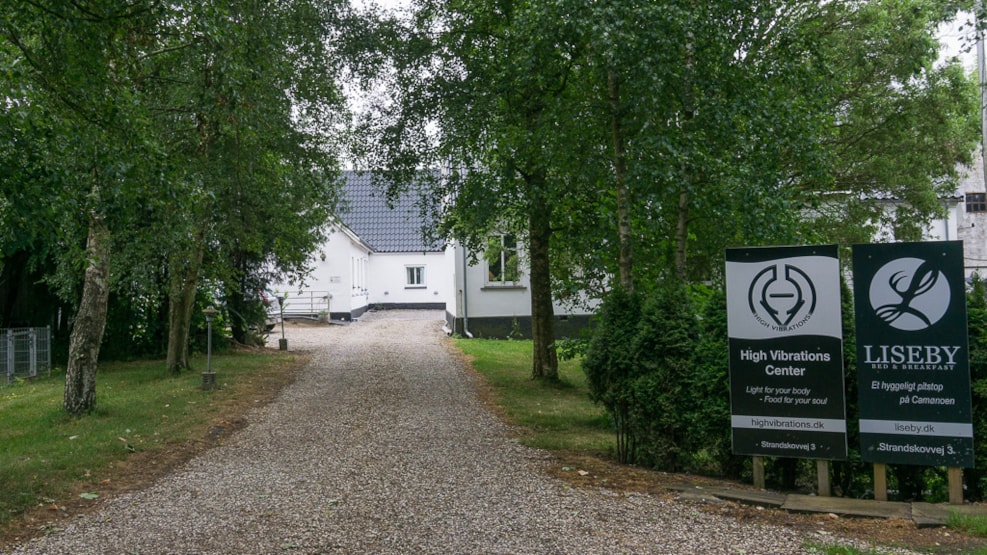 Liseby Bed & Breakfast
Liseby Bed & Breakfast is located approximately 10 minutes' drive from Stege, amongst the rolling fields and a short walk from the beautiful forest Fanefjord Skov, which extends down to the beach, providing good opportunities for a dip.
The place was originally a centre for activities and training in personal development. It has always been important to the hosts to foster good energy there, which all guests can enjoy. The objective is to create a framework where guests can slow right down. Among other things, Liseby Bed & Breakfast has a swimming pool, gym, and the breakfast is of course organic and nutritious, so you are guaranteed the best possible start to the day. 
There are seven simply decorated rooms – all with comfortable beds, so you can be assured a good night's sleep. In addition, there is a large and well-equipped kitchen, two large bathrooms, two toilets and a large terrace with a barbecue and some cosy seating areas. There is also a large playground, so the place is suitable for families with children.
With its location directly on the Camøno trail, Liseby Bed & Breakfast is a great pit stop for those who want to experience Møn's popular walking route.