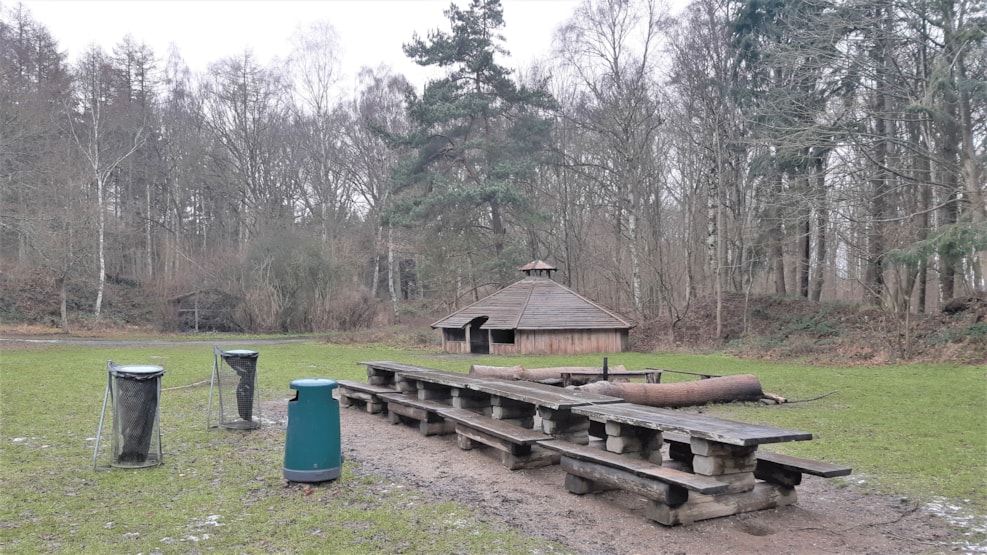 Lejrplads i Kristianholm Plantage
Fuglebjerg Municipality has a well-situated camp site for several tents. Immediately behind the coastline is an old gravel pit, now accommodating a couple of site-huts, camp site, fire place with wood and play ground equipment.
The toilets are closed from week 43 and until easter. 
You may obtain permission to use the site and the price is 300 DKK per day for 20 persons and 550 DKK for 40 persons. 
To rent the place, please visit this page
If you come by car you must approach the site from Bisserup. The gate to the site is locked and the key must be collected at Næstved Library, Kvægtorvet 4-6, 4700 Næstved. 
The toilet for disabled visitors will be found at the fringe of the forest towards Bisserup.