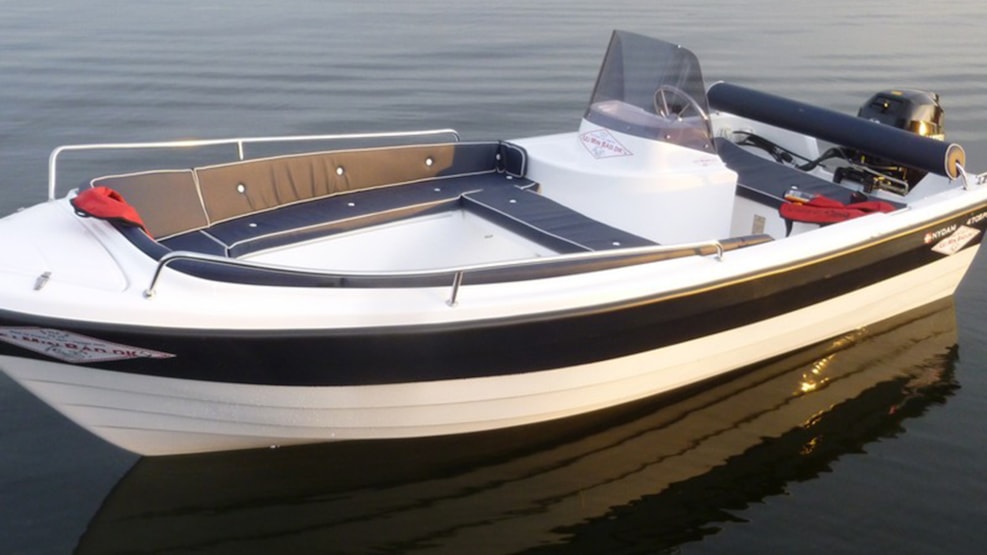 LejMinBåd - Boat Rental
Rent My Boat's Motorboats
If you want to feel the wind in the hair and the freedom at sea, Lej My Boat has new and nice motorboats that fits the perfect family- trip, trip with friends  or fishing-
trip  (fishing gear can be rented). The boats are provided / located in the nearest port of the area.
The boats are CE approved + all safety equipment, if you are a beginner, we are happy to help.
Ex: 410Sport boat 150 kr / hour, min. 4 hours (600) next 4 hours half price. + 10 kr / west. Our larger boats are equipped with cabin and pantry. Certificate required + experience.
See prices and description www.lejminbaad.dk/baadudlejning or call +45 50251209
Motorboat ... .Sport 410, 5Hk. Max. 4 people 
Terhi Styrepult ......... ..30Hk. Max.5 persons
Sport 470 ... .Styrepult 30Hk. Max. 6 persons
PS: The boats are also leased to "ash spreading", surveying and studies of water quality, etc.
LMB info
Denmark has more than 7300km of coastline, 1419 islands over 100m2, of which 443 are named islands.
Of these, 72 are inhabited. The largest island is Zealand, 345 ports / marinas, 300,000 sailors.
We have found many "treasures", especially "The Nordic Kitchen", which we warmly recommend to everyone.