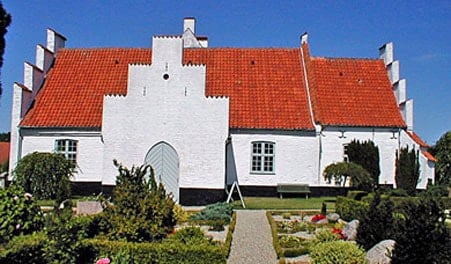 Kvislemark Kirke
A small church built in a transitional period from around 1250.
The extension is gothic and atypical with the tower on the ship's north side. The church contains an altarpiece in high renaissance from 1615, which probably originates from Anders N. Hatt's workshop in Roskilde.
Exquisite murals in the choir of the Kongstedmester, showing the contemporary period dress about 1430th
Road church - open from morning call to evening calling.