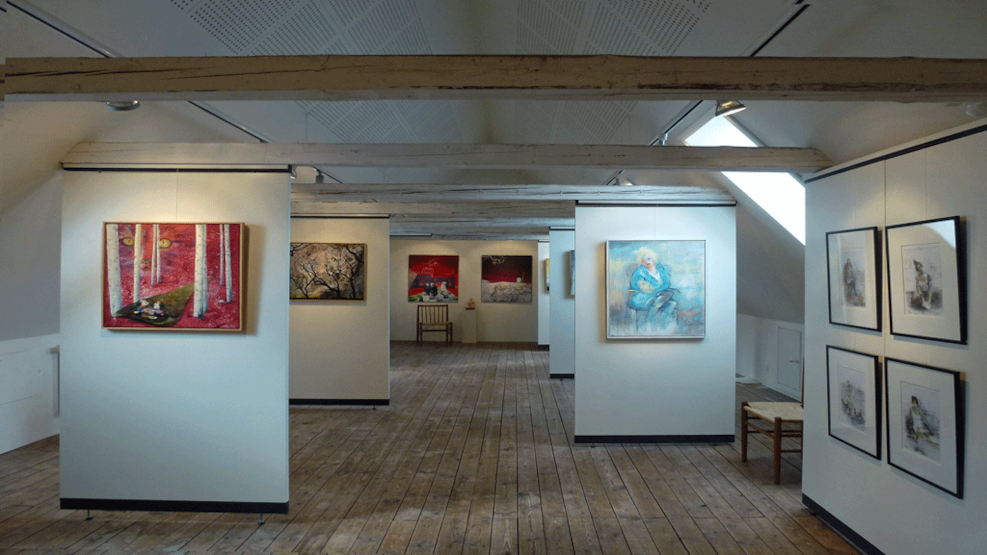 Kulturloftet Gallery
Stevns Association "Kulturloftet" aims to organize art exhibitions with recognized Danish artists as well as cultural events of a local nature.
In addition, the association aims to offer associations from Stevns to use the Cultural Covenant for suitable events.
"Kulturloftet" was established in 1992 and is located on the 1st floor at the library of Stevns 
On the website you can see further about the current exhibitions.