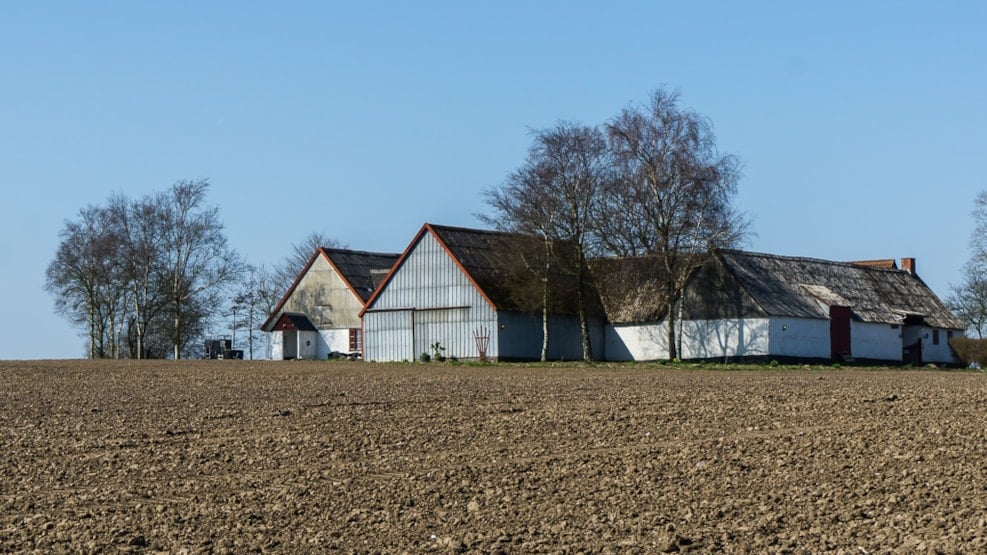 Korshøjgaard Bed and Breakfast
If you need some peace and quiet, open space and skies, Korshøjgaard Bed & Breakfast is a good choice. The farmhouse with four separate wings lies high in the landscape, offering a spectacular view that you can enjoy from the lovely terrace. The farm is surrounded by fields and open countryside on all sides, and in the distance there is a view of the woods and the white tower of Skelby Church.
You can also light a barbecue and enjoy life on the secluded terrace while the children have adventures on the pirate ship or play in the sandbox. With its proximity to the Suså river and the Tystrup Bavelse lakes, Korshøjgaard is a good starting point for cycling or canoeing. The cosy village of Skelby, Gunderslev Church and the manor Gunderslevholm are about 3 km away.
The location is also perfect for visiting BonBon Land amusement park, the many castles and manor houses of South Zealand and Ringsted Outlet. RidersCup in Herlufmagle and the rallycross race track Nisseringen in Næstved are in the neighbourhood.     
Korshøjgaard Bed & Breakfast has two large family rooms, each of which can accommodate four or five people. Each room has its own bathroom and television. The living room includes a cosy seating area, a dining area and a well-equipped kitchen, and is shared. Coffee, tea and WiFi are provided for free.
Dogs are welcome for a small fee. Please notify us if you will arrive after 11pm.