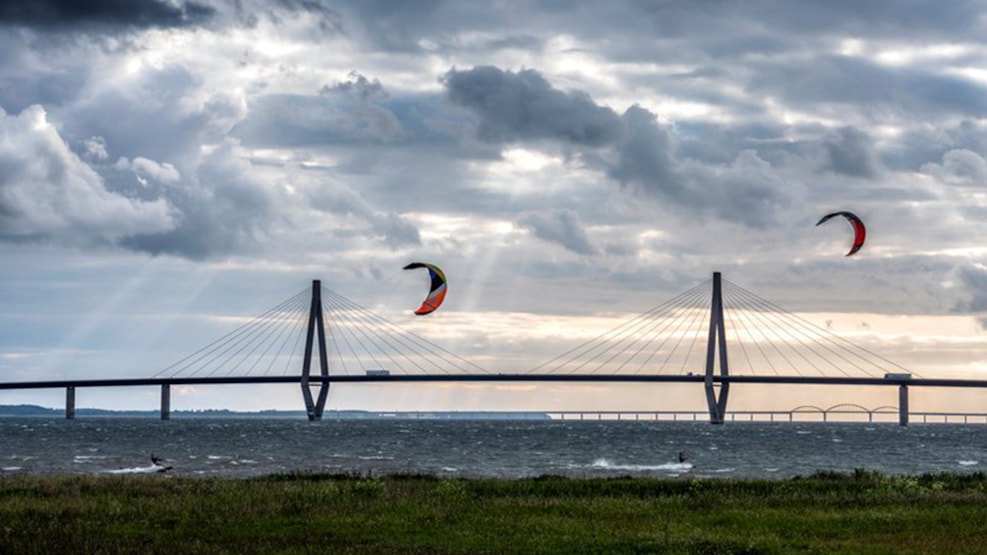 Kitesurfing on Faroe
North of Falster and close to Mon lies Faroe with good possibilities for both wind surfing and kite surfing.
You surf from the causeway east of the Faroe Bridge towards Bogø.
Large area of shallow water on both sides of the coast which offers completely flat water.
Faroe is one of the best kite surfing spots in Denmark. Here you will often meet other surfers
Surfers are urged only to surf north of Faroe in June, July and August out of respect for the birds on the nomination basis of the "EU bird protection area".
Wind directions: All wind directions are usable. Wind from the south gives a little offensive wind.