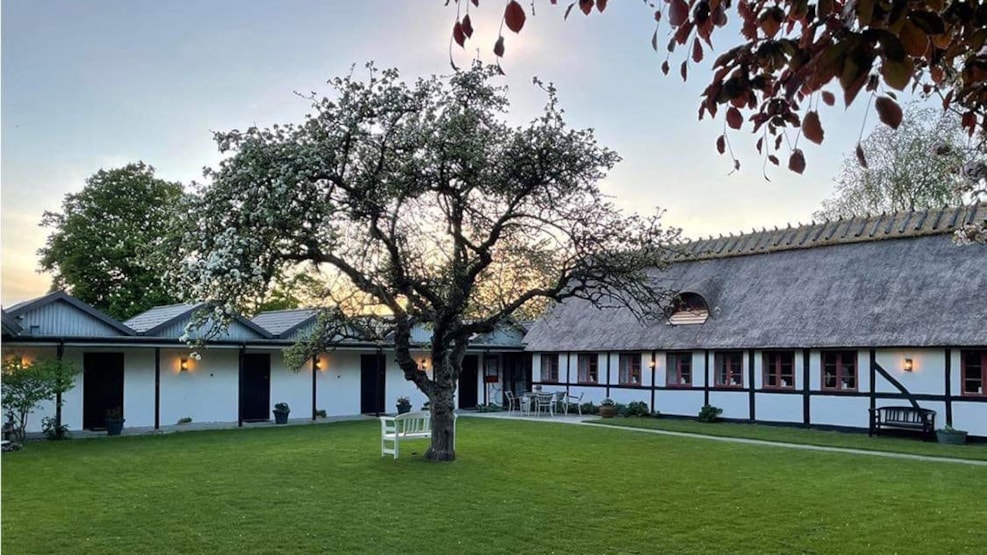 Kirsebærkroen - The Inn Between
Kirsebærkroen Bed & Breakfast is in a cosy, half-timbered house from 1784, located in peaceful and beautiful surroundings on the outskirts of the old picturesque town of Præstø. It is only a few minutes' walk from the property to the woods and Præstø Fjord. It's the perfect setting for a relaxing stay, with both nature and the town within a comfortable distance. 
The inn's rooms are bright and spacious. They all have private bathrooms and access to a private, secluded terrace and the shared garden. Several rooms also have a small kitchenette.
You can also hire rooms for occasions such as family reunions and the like.
Kirsebærkroen is near the Copenhagen-Berlin cycle route and is "Bed + Bike" certified, so there are special facilities for cyclists.