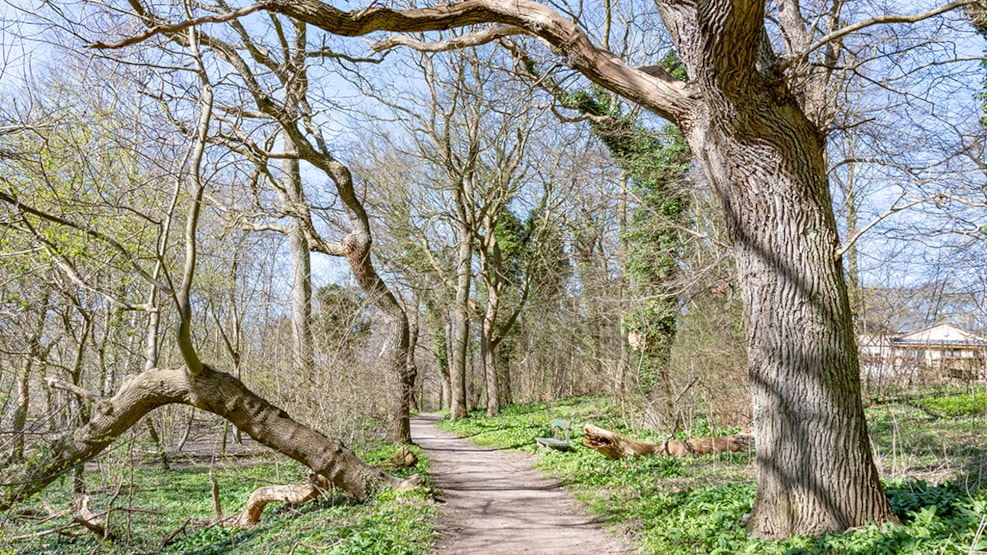 "Kirkeskoven" The church forest
Kirkeskoven (The Church forest) in Vordingborg is an old oak forest that is over 200 years old. In the forest it is mainly stalk-oak you find, but also beech, ash and park-lind. The forest has many old fine and crooked trees.
It is a small and very cozy forest 5 minutes walk from the main street, and the forest is used by many for walking and running.
The church forest has a number of different animal species, especially there are many rooks that you can hear when you walk in the forest. In addition, a lot of bats have been registered in the forest. Especially dwarf and southern bats. The forest is full of many different plants, but you never doubt when it is the season for ram bulbs, because the whole forest smells of them.
On a walk around the forest you will also be able to see an animal enclosure with a grassy area where there are Sikh deer.
The forest is in connection with a citizen's house, where you can park your car. There is also a nice natural playground.