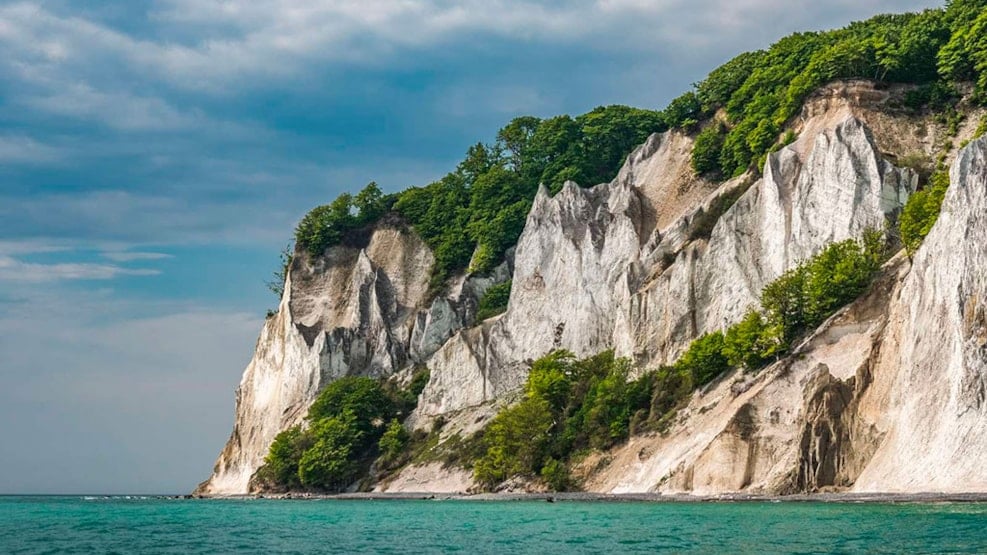 Kingdom of the Cliff King - Europe's best hiking trail
14 km scenic hiking route on the top of Møns Klint and in some of Denmark's most hilly terrain. 
According to the local tale, the Cliff King lives in his large hall deep inside the cliff. On this route you will get to see the cliff from both the beach and from the most spectacular viewpoints along the cliff edge. Work your way through the mythical cliff forest with all its ancient monuments and 'mountains', and you will visit the fairytale romantic garden at Liselund Castle. From here you go to Møns Klint along the secret back road.
The Kingdom of the Cliff King is located in one of the hilliest parts of Denmark, so set aside plenty of time, and you should be in moderate to good shape to complete the trail. It is recommended to allow at least 6 hours to cover the 14 kilometres, including the change in height and the many steps up from the beach.
The German organization, Deutsches Wanderinstitut, has established Europe's most widespread – and strictest – quality system for hiking routes, where only the best routes are approved.The Kingdom of the Cliff King is the first hike on Zealand and the Islands that has been approved according to the certification system – Premium Hiking at the Deutsches Wanderinstitut.
To take best care of nature, we recommend that you park your car either at GeoCenter Møns Klint or Liselund Castle and walk from there.