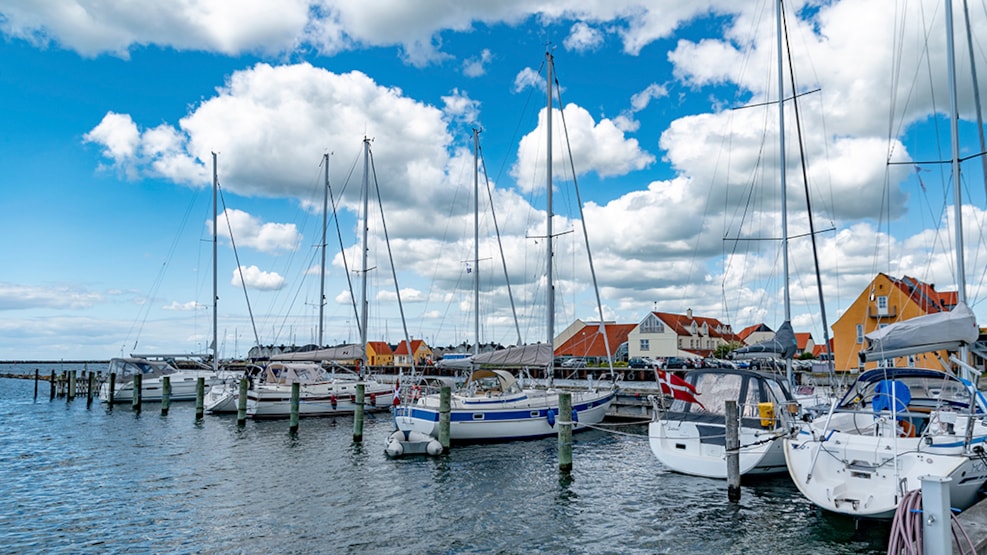 Karrebæksminde Yderhavn (harbor)
Næstved Sejlklub's fantastic location in Smålandsfarvandet and the club's good facilities form a perfect setting for leisure sailing, whether you visit us as a guest sailor or you are looking for a permanent harbor place.
You can either choose the Yderhavnen on the western side of the Enøbroen which has 66 moorings, or you can pass the bridge and add in the Inderhavnen with 211 boat moorings.
You can also choose to sail along the beautiful Karrebæk fjord to the Kanalhavnen which is located at the start of the artificially buried channel to Næstved town.
All three harbors will welcome you with good harbor places and cozy barbecue and living options.
Depth in meters: 1.3 - 2.5.
Be aware that the current changes approx. every 6 hours and is tidal current. When crossing the bridge in cocurrent, good distance to the bridge must be kept.