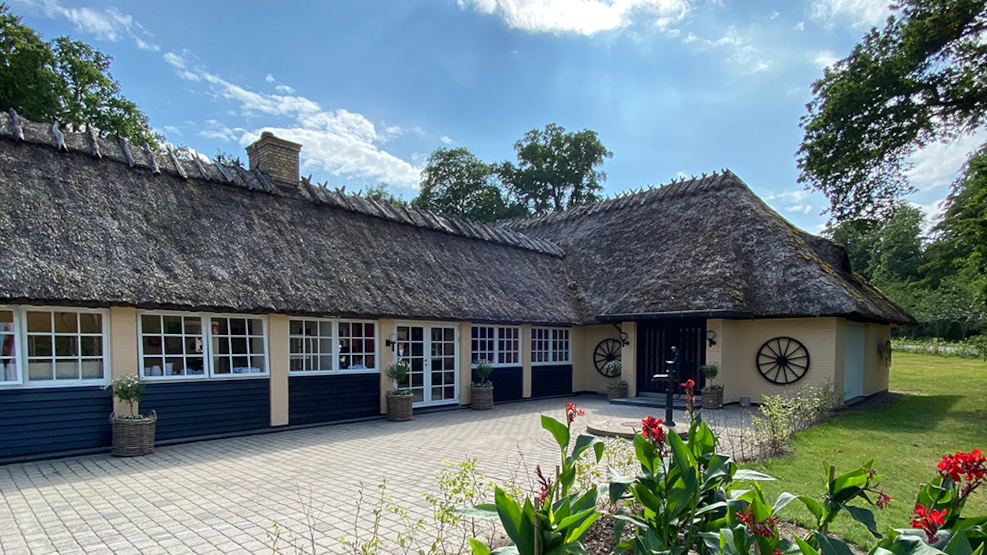 Karetmagerens Hus
WELCOME TO KARETMAGERENS HUS
Our a la carte restaurant is in the tranquil and beautiful woodlands surrounding Gavnø Castle, not far from Næstved Town centre.
You can enjoy our season-based sharing menu or one of our delicious a la carte dishes in either the smaller dining room next to the fireplace or in The Forest Room (Skovstuen) taking in the views of the woodlands outside.
During the summer, we offer outdoor seating in our courtyard if the weather allows it.
KARETMAGERENS HUS IS:
A place that brings people together and helps create memories and an enjoyable experience through friendly and competent service.
A place where atmosphere and 'hygge' (cosiness) is at the forefront and our guests feel at home whether on a sunny summer's day or on a snowy night in December.
A place that takes pride in sourcing delicious, seasonal and mainly local produce and creating clean and simple food inspired by Nordic trends.
A place where the chefs are playful and creative when cooking and always lets the best produce dictate what ends up on the plate.