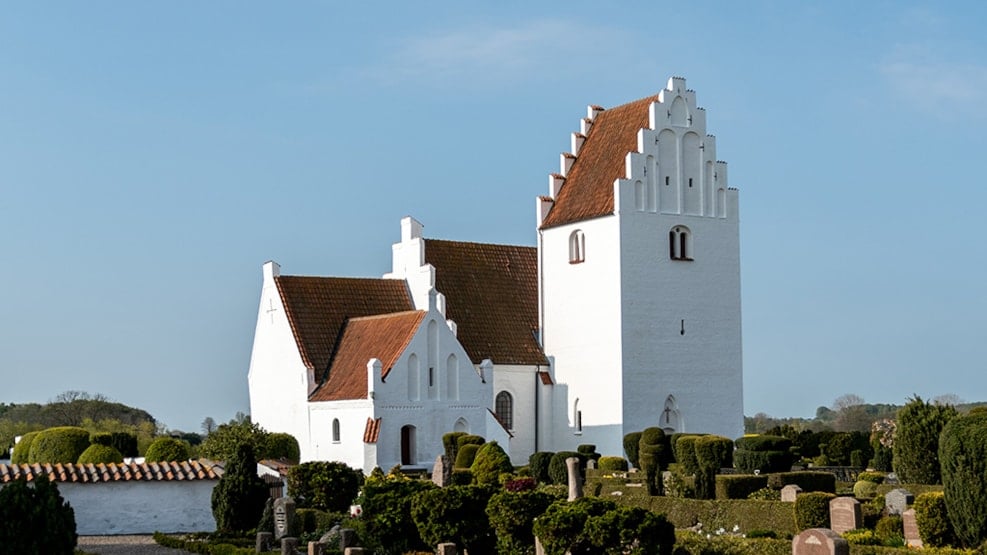 Jungshoved church
Jungshoved church is beautifully situated nearby the the banks of Stavreby cove and the place, where Jungshoved castle lay in former times.
The oldest part of the church is built in the years 1225-1250 in late Roman style, while the last part of the church is built in the 1500 century in lategothical style.
The church is with its historical and exciting arrangement a plausible trip goal, by this e.g. the baptismal font with Relieffs of Bertel Thorvaldsen.
The pulpit in high Renaissance is created approximately 1605-10 in the Schrøder workshop in Næstved. You can see remainders of gothical Fresken on the curvatures and to the north wall of the choir. The church is brick-hung and whitewashed. 1960-61 it was reconditioned where it got a new oak tree organ. Altarpiece with Thorvaldsens relief. Norwegian marble sakrophaes.
Opening times from tomorrow to evening ringing, on holidays only in the service.