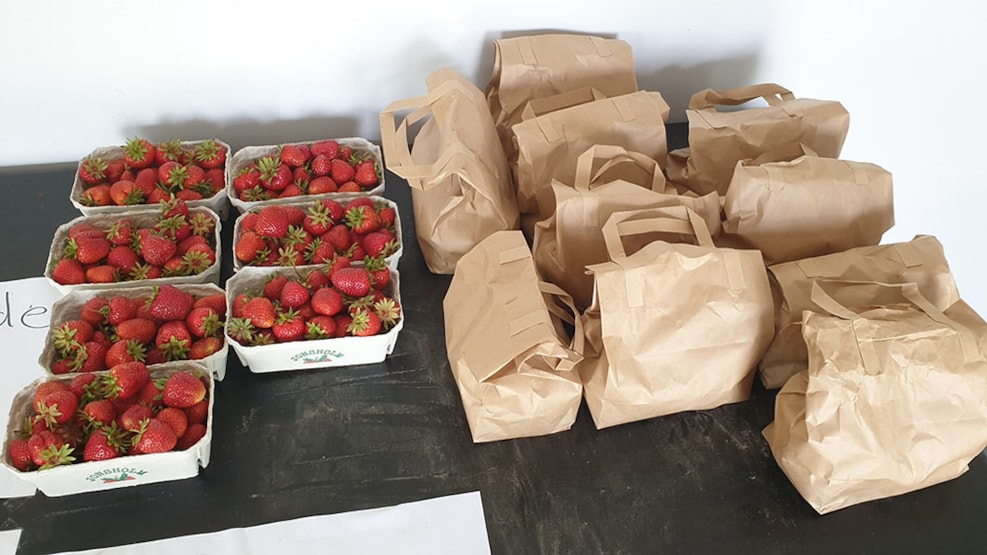 Jonsholm Strawberries
Jonsholm is an old family farm, in the village of Bakkebølle, where 6-8 different varieties of tasty strawberries are grown, many of which are rarely available in stores. Several different varieties of potatoes and peas as well as blueberries.
Around June 1, the farm shop opens. Here the farm's own crops are sold, many different of the season's local vegetables and selected foods from local producers. All crops are carefully cultivated and sold dew-fresh the day they are harvested.
In mid-June, the field opens for picking itself. And when you are picking, just remember to enjoy the beautiful view of Storstrømmen.
See the website for updated assortment and description of cultivation and follow on Facebook for news.